12 Millennial Women On Earning Money Through A Side Hustle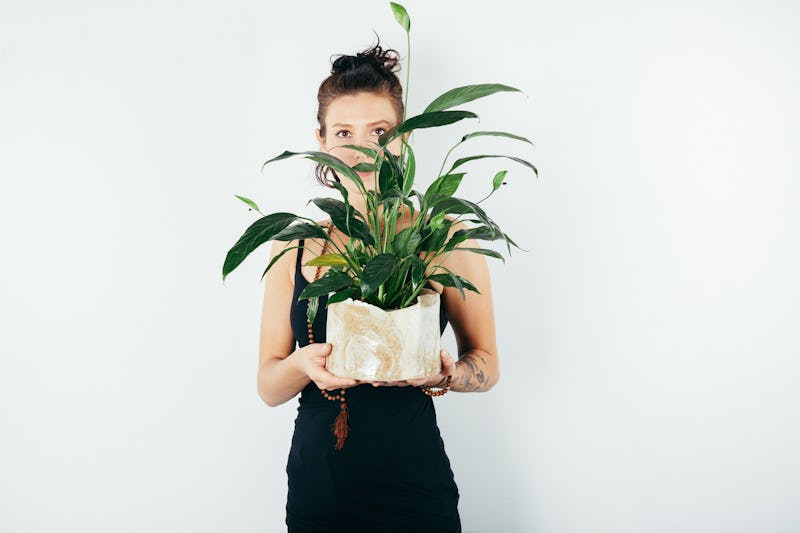 Nicole Helen Brunner
Money is a feminist issue — and yet, women are still reluctant to talk about it. According to a recent Bustle survey of more than 1,000 Millennial women, more than 50 percent of people said they never discuss personal finances with friends, even though 28 percent reported feeling stressed out about money every single day. Bustle's Get Money series gets real about what Millennial women are doing with their money, and why — because managing your finances should feel empowering, not intimidating.
A lot of people have side jobs in addition to their full-time ones, and there's even a #sidehustle hashtag on Twitter. Because, truth be told, oftentimes, one job is not enough — whether you need the extra money to pay off student loan debt or to put towards your emergency or vacation fund.
In fact, according to research by Harris Poll on behalf of CareerBuilder, wherein they surveyed 3,200 full-time workers in the private sector across all industries and company sizes, a LOT of Millennials have side gigs. The findings included 39 percent of workers ages 18-24 and 44 percent of workers ages 25-34. So, it may be more popular than you think. What were these supplemental jobs that their research discovered? They ranged from blogging and website design to bartending and childcare.
Side Hustles Have Many Purposes, From Extra Cash To Exploring New Passions
"Whether the extra cash helps you spring for lunch on Taco Tuesday or start plumping your cash cushion for emergencies, it not only comes in handy but also eases money stress at certain times of the month (think: rent is due)," Beth Kobliner, author of the New York Times bestsellers Get a Financial Life: Personal Finance in Your Twenties and Thirties and Make Your Kid a Money Genius (Even If You're Not), tells Bustle. "And there are perks of a second gig besides the paycheck," she says. "The biggest plus is the networking opportunities in fields other than your current day job. For instance, being a staff writer at a food magazine is tough to near-impossible, but contributing a couple blog posts to a cooking site you love is attainable (though the pay may not be much) — and can open doors in the biz. Exploring passions is another benefit of a side job, like fulfilling a love of photography by shooting kids' parties on weekends. Who knows? A part-time or freelance gig could produce not just some extra cash, but a whole new chapter in your life."
Exactly! All that said, here's what 12 Millennial women do as side jobs. Not only are these women impressive, but also inspirational.