7 Exercise Fads From The '10s That Came & Went Like So Much Dust In The Wind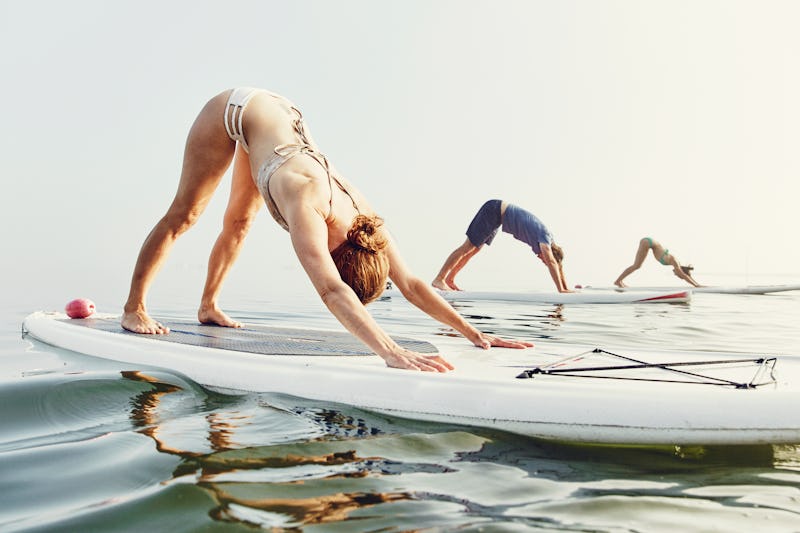 Cavan Images/Cavan/Getty Images
Much like the rise and fall of past decades' fitness trends — remember vibrating belts and aerobic VHS tapes? — these past 10 years have been full of fitness trends that got popular pretty quickly, and then faded into obscurity. The 2010s weren't immune to their share of fitness trends that changed how we think about fitness — look at how many people use a step tracker, for example. But while some are still going strong, other exercise trends from the '10s have already completed their final set.
Now, before I go getting all haughty and personal trainer-y and dismiss these trends as mere fads that were a total waste of gym time, I should say this — these trends all have kernels of awesome in them. Yes, they're largely based in making money. In 2019 alone, fitness and health was a nearly $100 billion dollar industry worldwide and growing, according to Wellness Creative Co., a health and fitness content marketing company. Fitness trends don't only bring in the big bucks, though. They've also popularized some grains of exercise science that would otherwise stay locked up in academic journals, and brought different kinds of physical activity into people's lives.
But, just as nothing gold can stay, one cannot simply paddleboard yoga for every workout (but if you try, I'll gladly join you). Here are the seven of the weirdest fitness trends of the decade you definitely forgot you took a class on.