7 Fascinating Things It Means If You Get Car Sick As An Adult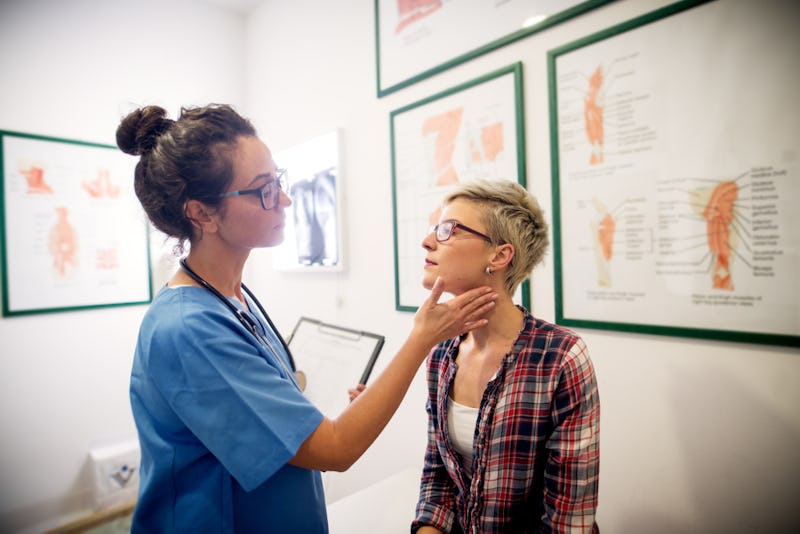 Dusan Petkovic/Shutterstock
Getting car sick can be inconvenient, embarrassing, and incredibly uncomfortable. But while this issue is commonly associated with childhood, it bothers many people even as they grow up. If you've been wondering what causes car sickness, you may be surprised at all the factors that could be causing your predisposition for motion sickness.
Car sickness is largely caused by your body being confused about how it's moving. "Put simply, car sickness is a [...] a byproduct of your head moving without your body actually exerting effort," Dr. Caesar Djavaherian, co-founder and chief medical director at Carbon Health, tells Bustle. That's why when you're driving you may feel just fine, but the second you have to sit in the back seat you begin to experience symptoms. Even putting in the motions of operating a car can keep your brain from experiencing this unpleasant sensation.
The specific feeling of car sickness is brought about when your body feels off balance. "Car sickness is a common issue where your sense of balance and equilibrium is thrown off by constant motion," health and wellness coach Caleb Backe, tells Bustle. "The central nervous system is in control of processing all sensory information and motion sickness effectively occurs when conflicting messages are sent to the central nervous system." And a myriad of factors — from small things like what medicine you take, to larger variables like your genetics — can cause you to be more or less susceptible to this.
Here are seven fascinating things it means if you get car sick as an adult, according to experts.