7 Fascinating Things Your Body Does Each Morning Without You Realizing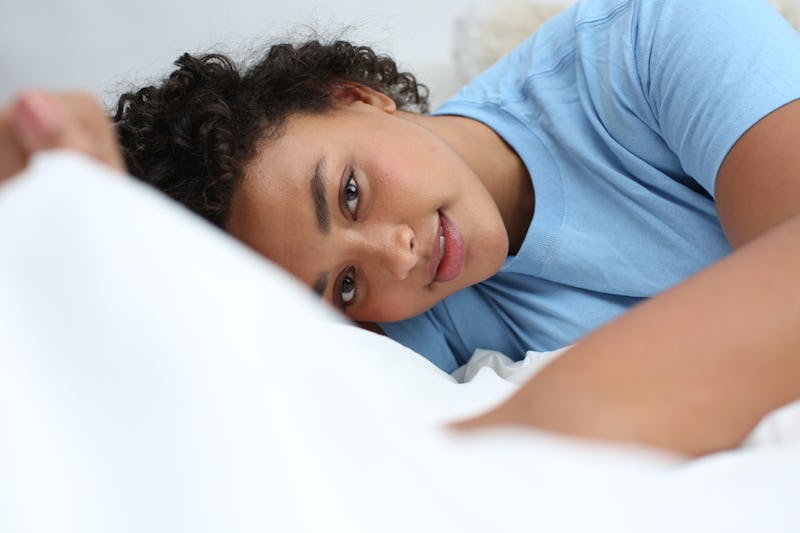 Ashley Batz/Bustle
Many of us have a morning routine that we follow each day. Before you even get to brushing your teeth, showering, and going about your business, your body is already in the middle of its own routine. According to experts, your body does some interesting things each morning that you may be unaware of.
"What many people don't realize is that your body goes through lots of cycles throughout the day, and the morning one is fascinating," Natalie Zises, functional nutrition and eating psychology coach, tells Bustle. Your body follows a 24-hour pattern called the circadian rhythm. "Throughout the day, many hormones and proteins are involved in circadian rhythm maintenance," she says.
But melatonin and cortisol are the big ones that help to start and end your day. For instance, cortisol is the stress hormone. If you don't get enough sleep or pull an all-nighter, your body will go into a "cortisol over-production," which Zises says can make it difficult for you to wind down and sleep at night.
It's important to realize that your body operates on a natural on-going cycle. "It's like a goods supply chain," Zises says. "Imagine throwing a wrench or drastically changing one part of the chain — it has rippling effects in a closed system like the body where everything affects everything else."
If you don't start or end your day off right, it will affect you throughout the day. If everything's functioning as it should, you may not even realize anything's happen. Here are some things your body does each morning with you realizing, according to experts.