A Nutritionist Reveals The 7 Best Foods For Your Brain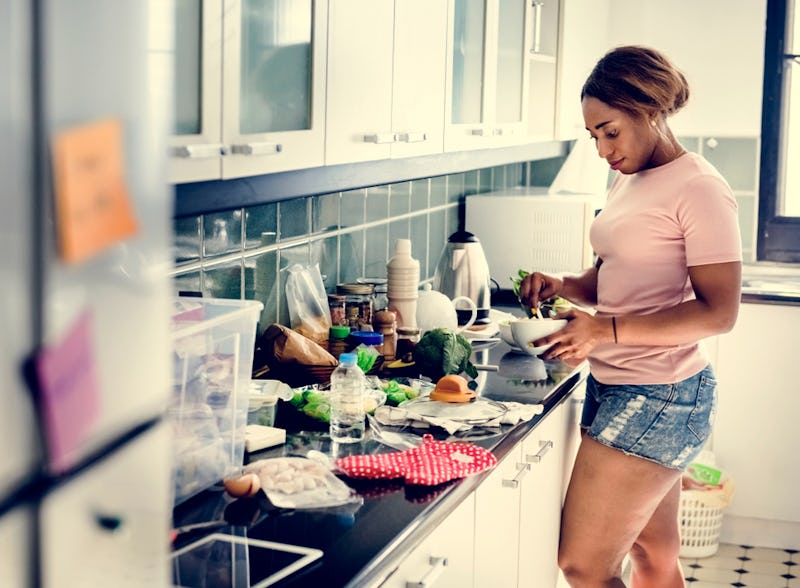 Shutterstock
You've probably heard the term "brain food." It's not just a saying — there are actually lots of foods that help your brain be more productive. Just like your car needs gas and oil to keep running smoothly, your brain needs certain nutrients to function at its best.
"Omega-3 rich foods like small, fatty fish (salmon, mackerel, trout, herring, anchovies, sardines) and all nuts/seeds, specifically chia seeds, hemp seeds, ground flaxseeds, and walnuts, have been linked to neuro-protective benefits [against] aging and tissue injury," Monica Auslander Moreno, MS, RD, LD/N, nutrition consultant for RSP Nutrition tells Bustle.
You might notice you feel tired and foggy if you skip meals or eat a lot of sugar. That's because, according to the Harvard Mahoney Neuroscience Institute at Harvard Medical School, consuming too much sugar is linked to cognitive deficiencies. While it's tempting to reach for the gummy bears when you feel that afternoon slump coming on, you're better served by choosing foods that are high in omega-3 fatty acids, B vitamins and antioxidants, which are known to support brain function, Harvard Health reported.
If you're looking for an all-natch brain boost, it might be as easy as a trip to the grocery store where you can stock up on foods that not only make your brain more productive, they taste good, too. Here's what Moreno recommends to power your brain like a boss.