7 Foods That May be the Reason You're Waking Up In The Middle Of The Night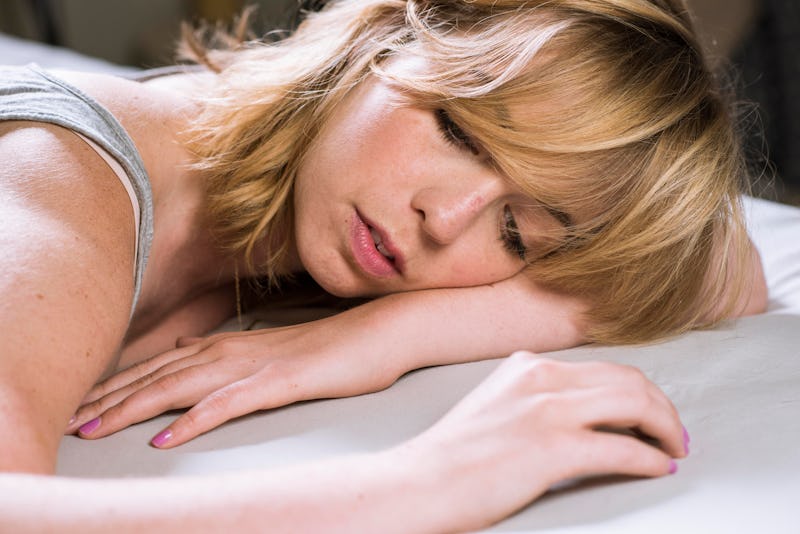 BDG Media, Inc.
Waking up often during the night is frustrating, but it also can be difficult to pinpoint the source of your poor-quality sleep. However, you may want to start looking at your diet, as what you eat before bed can play a role in how well you're sleeping. There are a number of foods that can wake you up in the middle of the night, and eliminating them from your diet — or just trying to eat them earlier in the day — may be able to help improve your quality of sleep.
"The quality of your diet plays a huge role in supporting optimal sleep," Cynthia Sass, RD, CSSD tells Bustle. "Whole, nutrient-rich, easy-to-digest foods are generally best for falling asleep more easily, settling into deep, restorative sleep, and preventing overnight wakefulness."
Most of the time, the foods that cause disruptions at night tend to be the ones that are more difficult to digest or that are common culprits of heartburn and acid reflux. Cutting down on these foods that make your body work hard close to bedtime may be able to help resolve your sleep issues. Here are seven foods that could the reason you keep waking up in the middle of the night, according to experts.