7 Fun Things To Do During Cuffing Season If You Intend To Stay Single & Fabulous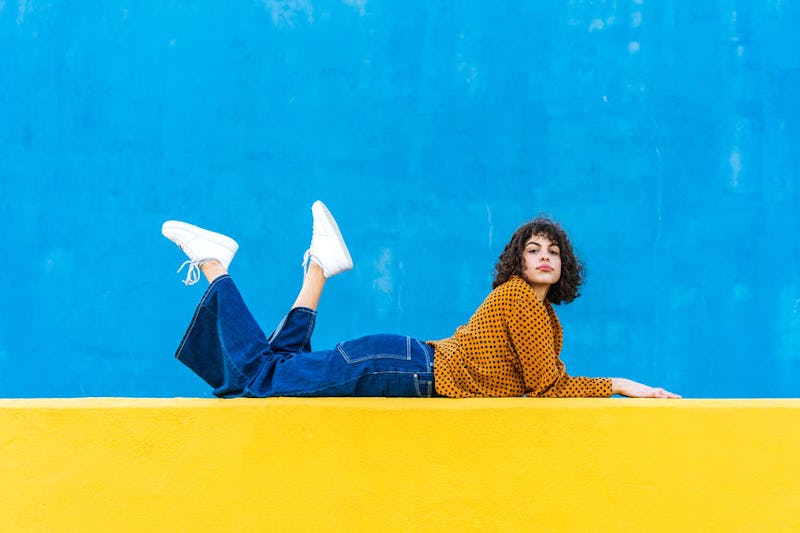 The leaves are starting to turn orange, you've had to dig out your jumpers, and pumpkin spice lattes are back on your favourite coffee shop's menu. Autumn is in full swing and as the colder weather sets in, it means one thing. Cuffing season is officially back. I understand the need for a bit of a cuddle in the colder months. However, it's not the only thing cuffing season is good for. Here are the seven best things to do as a single person during cuffing season. The sunshine may be a distant memory but who says hot girl summer has to end? You can get all the benefits of cuffing season without the breakup in spring.
After a summer of lazy days in the sun and long evenings in beer gardens, it can be a little bit sad heading into the colder months. According to Urban Dictionary, Cuffing Season can be described as follows: "During the fall and winter months people who would normally rather be single or promiscuous find themselves along with the rest of the world desiring to be 'Cuffed' or tied down by a serious relationship. The cold weather and prolonged indoor activity causes singles to become lonely and desperate to be cuffed."
It's an all too familiar phenomenon for modern daters. However, if you're bucking the trend and staying decidedly uncuffed this season, then check out my list of the best ways to make the most of your time as a single and fabulous human being.