7 Hacks To Prevent You From Overthinking If You Have High-Functioning Anxiety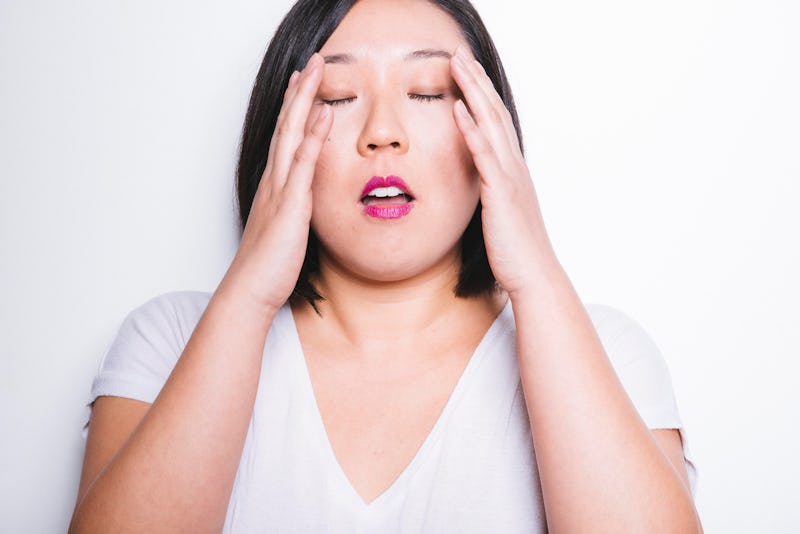 BDG Media, Inc.
If you're someone who suffers from anxiety, you know how pervasive, distracting, and frustrating overthinking things can be. Even if you are able to manage your anxiety, it's common for thoughts to come creeping back in, which is why it can be useful to know some hacks to stop yourself from overthinking. Discovering good habits and mental tricks is key when it comes to managing anxiety and intrusive thoughts, especially when you find yourself ruminating frequently.
"We all have a tendency to overthink things, especially when it comes to decision making," psychotherapist Kelley Kitley tells Bustle. "We want to make sure we make the 'right' decision and therefore play out 10 different scenarios. However, this can lead to anxiety, and ultimately, indecision. When people engage in overthinking, they may suffer from insomnia because they are laying in bed at night overthinking. ... They may struggle to connect in relationships because they are distracted and not present due to overthinking."
While you may have a handle on other symptoms of anxiety, if you've found that overthinking has taken over you brain and is impacting your life, try out some of these seven hacks that experts recommend to prevent you from being in your head too much.