7 Incredible Ways Londoners United After The Attack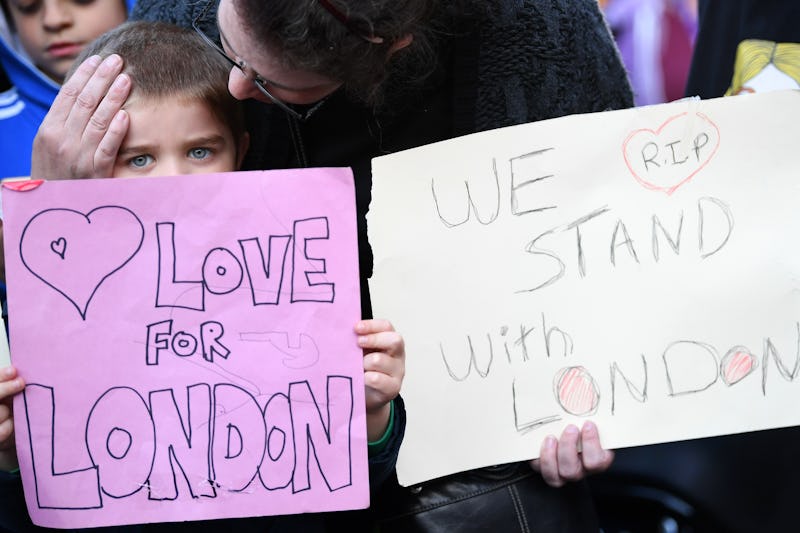 Jeff J Mitchell/Getty Images News/Getty Images
The people of London didn't let Saturday night's terrorist attacks change their kind and loving manners for even a moment. Within minutes after the attack began, stories of people offering each other support both near and far appeared online. Londoners have come together after the terrorist attack in touching ways, proving that the goal of the attack failed no matter what.
Unlike Donald Trump, who seemed to miss the point right away, Londoners understood pretty quickly that fear wasn't going to be productive for anyone. Instead, British people immediately stepped up to offer humor, shelter, and protection after the attack.
The British response to this attack is ideal, and will hopefully be emulated in future incidents around the world. The only way that terrorists win is if people allow their societies to devolve and be overcome, and the most efficient way to accomplish that is through fear. But if people choose to reject fear, there's no way that the goal of terrorism can be achieved.
These seven ways that Londoners came together after the attack are inspiring, and the entire world needs to learn from them. Terrorism affects the whole world, but if everyone chooses love instead of hate and fear, one day the global community might be able eradicate it.