7 "Helpful" Things You're Doing That Actually Make You Too Much Of A Parent To Your Partner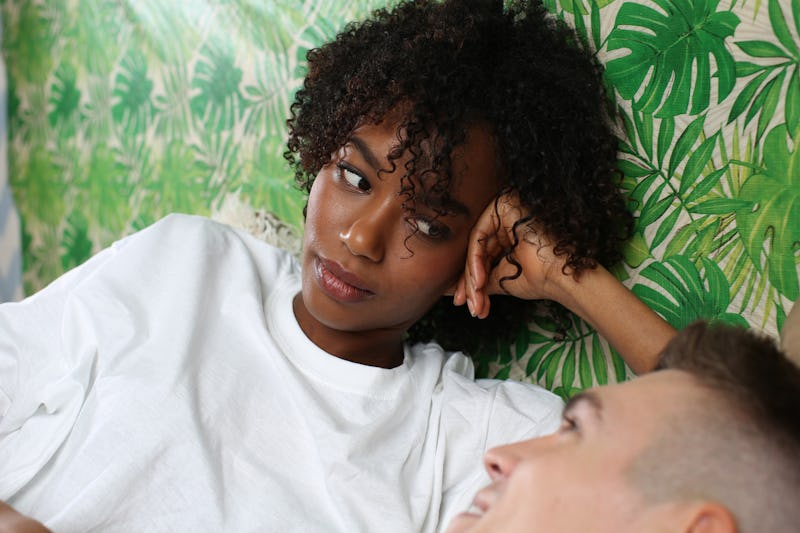 Ashley Batz/Bustle
In general, it always feels good to do something nice for your partner, especially if they're the type who feels love through acts of service. But just be mindful that the things you're doing to be helpful are actually helpful. Because according to experts, sometimes the things you're doing can make you seem more like a parent than a partner.
If you're guilty of sometimes "babying" your partner, don't worry. You're not alone. As Jenna Birch, CEO of Plum dating app and author of The Love Gap, tells Bustle, "Women have always been put in the 'nurturer' position in relationships, for better or worse. Oftentimes, it's about getting stuck in a gendered role."
Babying a partner or playing the role of their parent, means doing everything for them. While it may seem helpful to do simple tasks for them like making their lunch, Birch says it can come off as though they aren't capable of doing things on their own. Over time, this can lead to resentment for both parties. One partner may feel like the other thinks they're incapable of doing things, while the other feels like they're not being treated like an equal.
It's not always easy to tell when you're doing too much, especially if you're just trying to be nice. So here are some helpful things you may be doing that actually make you more of a parent to your partner, according to experts.