7 Little Ways To Make Your "Boring" Relationship Playful & Dynamic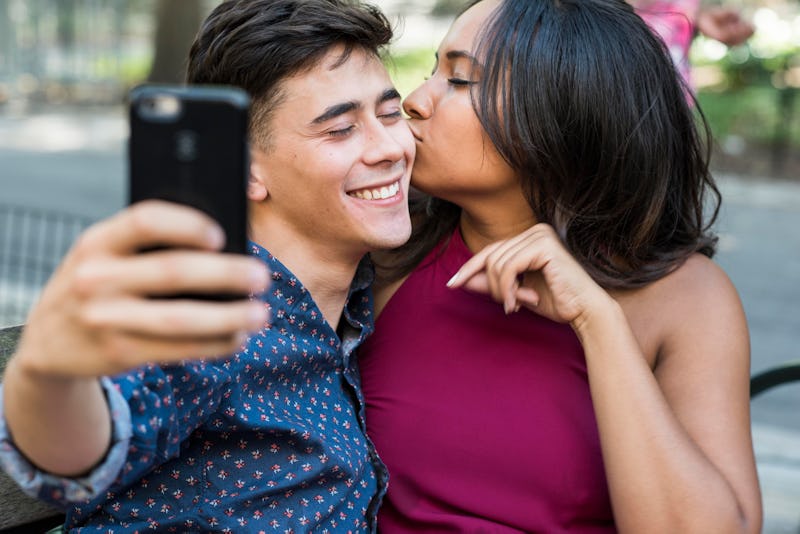 BDG Media, Inc.
Would you say your relationship is in a rut? If so, not a problem. According to relationship experts, there are some little things you can do to make your relationship more playful and dynamic, if that's something you're looking to do.
First and foremost, it's important to know that boredom in your relationship is completely common. "Just because there's a lull in the relationship doesn't mean the person isn't 'The One,'" Relationship Expert and Founder of LoveQuest Coaching, Lisa Concepcion, tells Bustle. "Every relationship has their busy and boring stages."
According to her, people in colder climates, for instance, often experience a "boredom stage" when temperatures start to drop. That's because most weekends tend to get spent on ordering food, watching movies, and staying indoors. There's only so much you can do when you're pretty much stuck inside all day. That's a problem that can be easily fixed by shaking up the routine and thinking outside of the box.
However, it's different when you're stuck in a boredom wave. That can be a bigger issue. "This happens when people don't feel as if they are growing within the relationship," Concepcion says. "One person is expanding or leveling-up in their life and their partner is comfortable where they are." This, she says, is when people start to wonder if their partner truly is "The One" or not.
So if you're happy with your partner and your relationship but feel like things are getting a bit routine, here are some ways to make it more playful and dynamic, according to experts.