7 Ways To Know If There's Enough Physical Intimacy In Your Relationship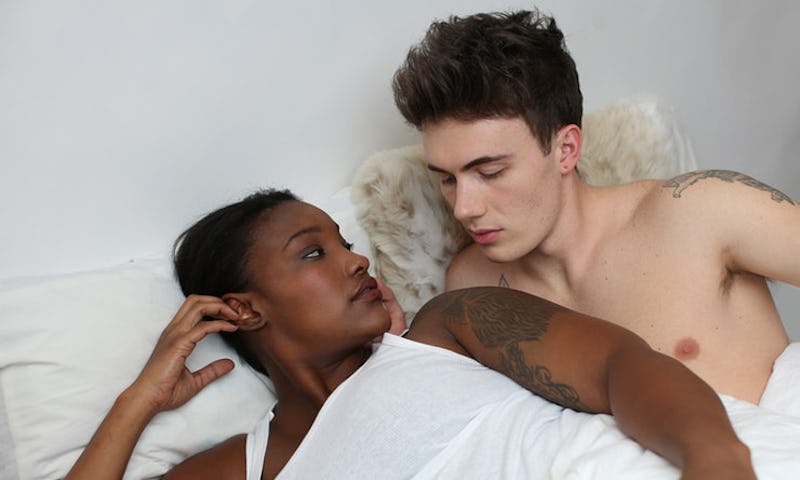 Ashley Batz/Bustle
Physical intimacy in a relationship is an important touchstone for many couples — and it's not just about sex. There's also activities that involve physical touch, like holding hands, massages, and even being relaxed enough to throw your legs on top of your partner's while you're watching a movie. And it's important that you're getting enough physical intimacy in your relationship.
As for how much you should be touching, there's no bar to measure yourself against. Instead, it's about what works for you and your partner. "I think this is a very personal thing that varies from couple to couple," relationship therapist Aimee Hartstein, LCSW tells Bustle. "The real issue isn't whether or not there is enough physical intimacy, it's whether or not the two individuals are on the same page regarding intimacy. What might be enough for one couple might be too little for another. There's no gold standard but if one person wants to be kissing and cuddling all the time and the other is actually a bit shy or uncomfortable with intimacy then there is likely to be a mismatch. So if you feel good about the amount then it's all good! If you don't, then something is not aligning for you and you should talk to your partner to see where they are at."
So how can you be sure if you and your partner have enough physical intimacy? Here are the signs, according to experts.