7 Mantras To Improve Your Sex Life, According To A Sex Therapist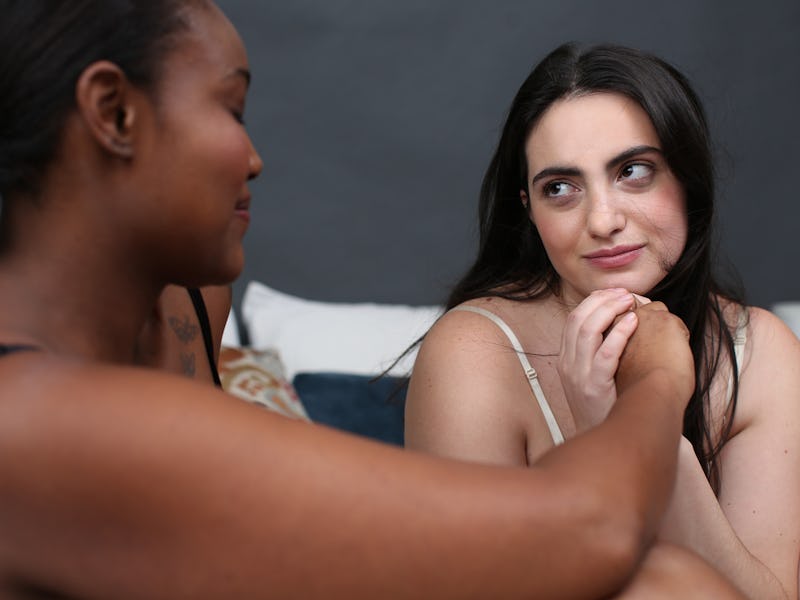 Ashley Batz for Bustle
A lot of us want better sex, but improving your sex life is just as much about how you think about sex as it is about what you do. To help people think about their sex lives in a way that's helpful, sex therapist Dr. Bridget M. Finn compiled affirmations and tidbits of advice she gives her clients in her book Inspired Vagina, Capable Penis.
"Having great sex is a decision," Finn tells Bustle. "You must decide if, how, and why it is important in your life and in your relationships. You need to clarify the role of sex and intimacy in your life and relationships, the value of it. If sex is important to you, don't be in a relationship with someone for whom it's not a priority. It won't work. This demands conversation. We live to our intentions. If we want a fulfilling sexual life, we need to be conscious of making it just that."
One way to be conscious about your sex life is to establish what goals and values you want to bring to it. That's what the mantras in Finn's book are for. Here are some of the most meaningful ones — and how they can improve your sex life.