7 Meditations To Help You Make The Most Of Capricorn Season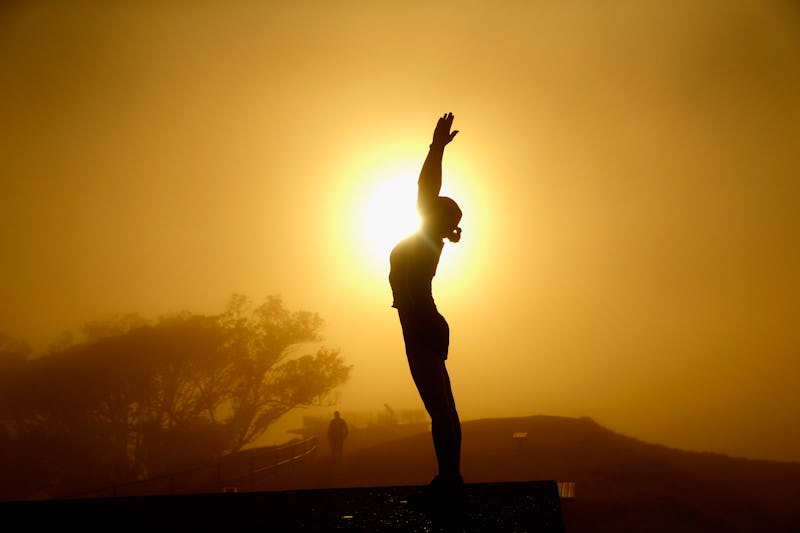 Phil Walter/Getty Images News/Getty Images
I might be biased because I'm a Capricorn myself, but I think we should all be looking forward to Capricorn season. It's the best one! OK fine... let me rephrase: Capricorn season marks the beginning of not only a new year, but a new surge of productive energy that we've all been waiting for. As the holiday excitement dies down and the new year and new season unfold, we're going to need to look to some mediations for Capricorn season in order to make the most of it.
Imagine having the best, most invigorating cup of coffee you've ever had, only to turn on your computer and realize it's broken. That's what Capricorn season is like if you don't prepare for it. The influence of the ambitious sign gets us all ramped up for hard work, intense creativity, and unrelenting drive, but if we're not in the right mind set, and if we haven't readied ourself for the energy it can all go to waste.
There's really no better time than now to get a kick in the pants, and that bold and ruthless Capricorn energy of the goat will surely give you the push you need. Just make sure that you're aligned with your goals and values so that when you go forward, you don't go barreling into the wrong direction. According to astrologer Lisa Stardust, "the Capricorn energy forces us all to work hard and play by the rules, allowing us all to reap the benefits of our laborious duties in the spring," so let's align ourselves for a fruitful spring, by starting now with the sowing of seeds. Here are some mediations that will help you make the most of Capricorn season.