7 'Modern Love' Essays From The Book To Read Before The Show Premieres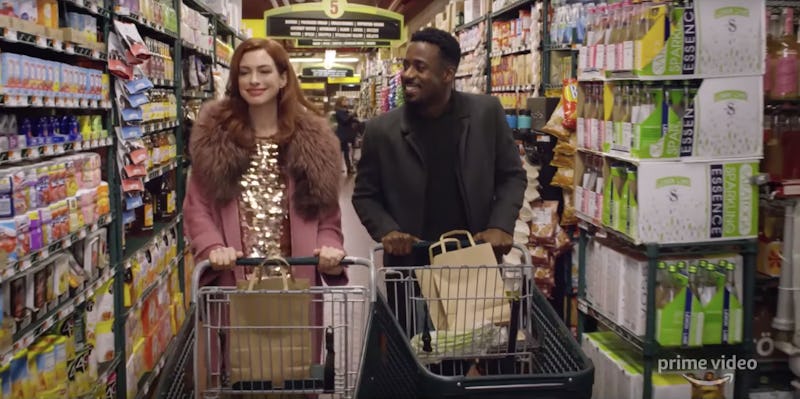 Amazon/YouTube
As a self-professed mega-fan of rom-com novels and films, I was thrilled when Amazon announced their upcoming Modern Love TV series, based on the long-running New York Times Modern Love column. Premiering on Oct. 18, the series boasts a star-studded cast (Anne Hathaway, Tina Fey, Dev Patel and Andrew Scott are just four of the show's featured actors) and will feature eight anthology-style episodes about love in all of its many forms — romantic, familial, platonic, sexual, and for oneself. Whether you're a long-time reader of Modern Love or are just discovering the column, now is the perfect time to catch up on some of the greatest essays before the show premieres.
In the revised and updated version of the Modern Love book (first published in 2007) editor Daniel Jones compiled 42 of the columns best essays. In his introduction to the book, Jones writes:
"I suppose if we are going to try to define what a love story is, we should begin by defining what love is, but that can be even more slippery. Our definitions of love, too, tend toward the flowery treatment. From where I sit, however -- as someone who has read, skimmed, or otherwise digested some one hundred thousand love stories over the past fifteen years -- love, at its best, is more of a wheelbarrow than a rose: gritty, and messy but also durable. Yet still hard to put into words."
Below are seven of my favorite of the 42 essays that appear in the Modern Love book, a great refresher for seasoned readers and a perfect precursor to the series for new fans, too:
This article was originally published on