7 Morning Habits That Can Lead To Bloating Throughout The Day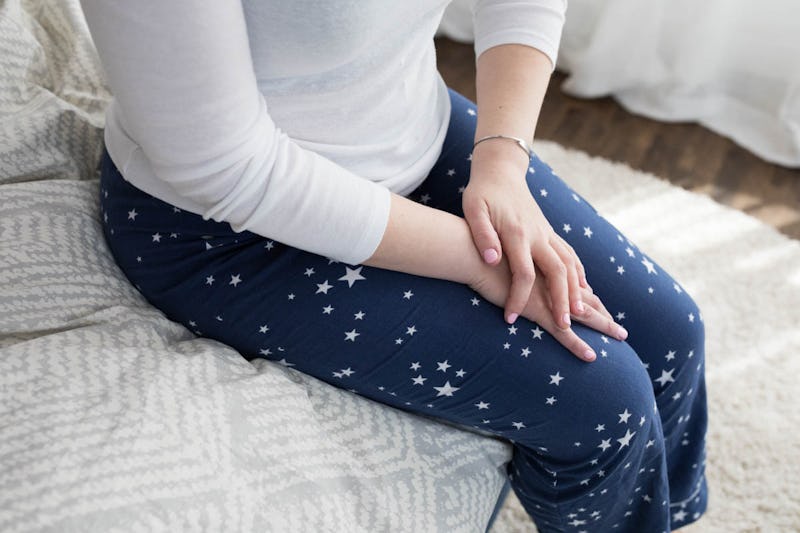 Ashley Batz/Bustle
The annoying midday bloat often feels like it's coming about for no reason. But even the things that you do right when you wake up in the morning can lead to stomach upset later in the day. The causes of bloating are numerous, so doctors can help you find the root of the problem, even if it may not be what you'd expect.
Early in the morning, you're likely more focused on getting up and out of the door than thinking about how you'll feel later in the day. But the causes of bloating can stem from minor habitual mistakes, rather than any necessary larger health issues. "That heavy feeling in your abdomen is often due to various causes related to your digestive system," Caleb Backe, health and wellness expert for Maple Holistics, tells Bustle. "Bloating often occurs after eating and is not the same as water retention; It's an excessive build-up of gas, solid, and sometimes liquids in your digestive system." And what you do in the morning can have a major impact on how your digestive system functions later in the day.
Learning what causes bloating in your daily life can help you get on the right track. If your bloating is persistent, you may want to speak to a doctor, but many times, these symptoms can be dealt with by changing your everyday habits.
Here are seven morning habits that can cause bloating, according to experts.