7 Deals & Freebies You Can Score On National Bagel Day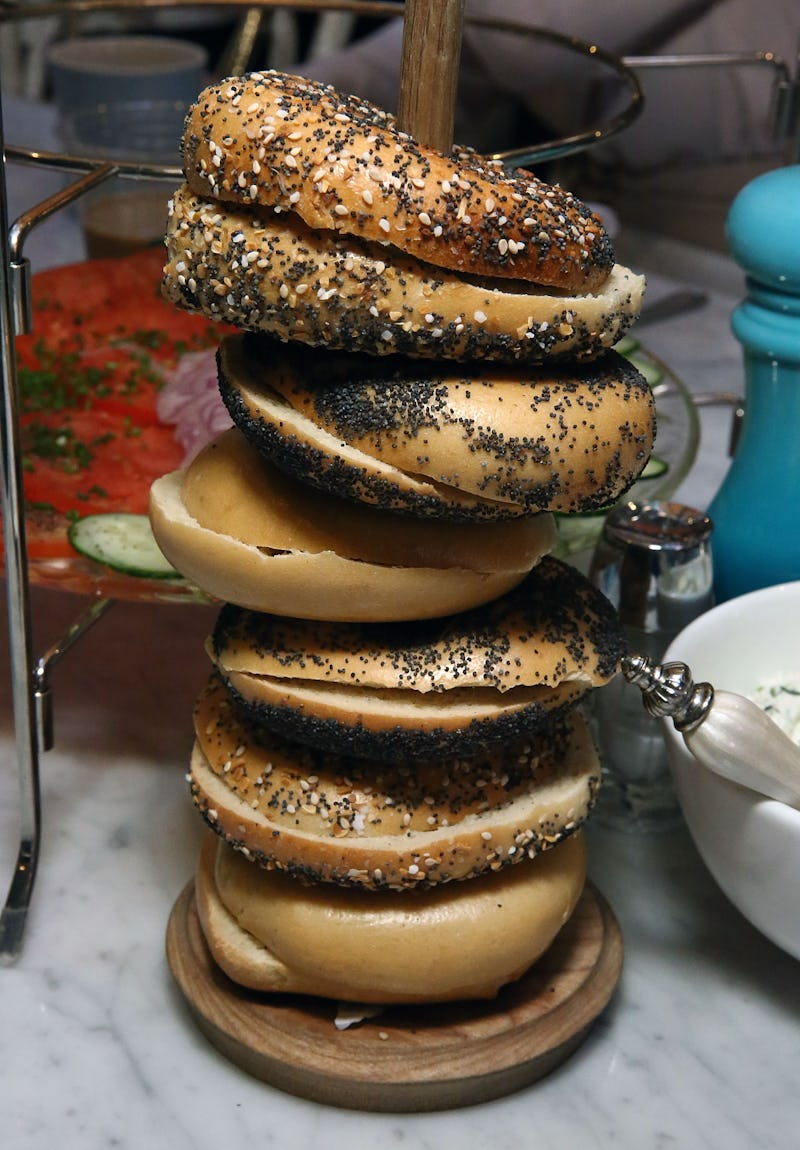 Astrid Stawiarz/Getty Images Entertainment/Getty Images
It is the most wonderful time of the year. National Bagel Day is upon us. This hole-y holiday falls on Saturday, Feb. 9 and there are National Bagel Day 2019 deals and freebies to help you celebrate. Which you are obviously planning on doing. Because bagels are perfect. Each bite offers a chewy-crusty contrast and is therefore, blissful.
There has been some National Bagel Day ~drama~ in 2019 as rumors swirled that the date was being moved back to Jan. 15. This is because Feb. 9 also happens to be National Pizza Day. Though, I'd like to take this moment to argue that this is an occurrence that makes the general gluten eating population #blessed. If there were any two food items to overlap National Days it should be bagels and pizza, a most harmonious and celebrated pair.
Also, according to National Day Calendar, the usual date of Feb. 9 still stands. And the deals available by national and international bagel places solidifies the special day. From coupons that will get you ~multiple~ free bagels to a free schmear with a free bagel to deals that give back, there is every reason to get yourself a bagel on Saturday. For free, probably. If you don't see a deal near you, offers are still ~rolling out~! Call your local bagel shops to see if they have any special promotions to share!