7 Quotes From The Nunes Memo That Will Surprise You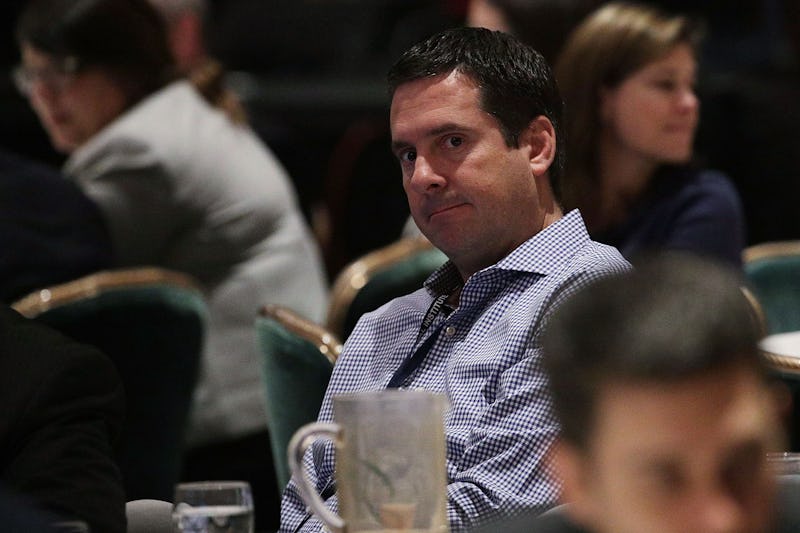 Alex Wong/Getty Images News/Getty Images
Written by House Intelligence Committee Chairman Rep. Devin Nunes, the so-called "Nunes memo" was rumored to claim the FBI acted outside its legal bounds, especially concerning a requested FISA warrant to investigate a Trump campaign official, Carter Page. The four-page memo was released on Friday morning, after President Trump declassified the highly publicized document in full. The now publicly available Nunes memo does contain some new allegations, though none really reach the level of "shocking."
Antagonism from the executive office and various elected Republicans towards the FBI has been growing in recent months, as special counsel Robert Mueller ramps up his investigation into Russian meddling in the 2016 election. Trump has tweeted critical remarks about the intelligence agency on numerous occasions, and it recently came to light that the president had ordered Mueller fired in June. After his top lawyer threatened to resign over the issue, Trump backed down.
Several Republicans and right-wing commentators had hyped the "shocking" content of Nunes' memo prior to its release, but for anyone expecting a bombshell revelation, the memo will be a disappointment. Much of its contents repackage information already known or rumored, and reported on by the media.
Nevertheless, the Nunes memo does contain some surprising claims. Here are some of them.