7 Old-Fashioned Ways To Flirt That Never Go Out Of Style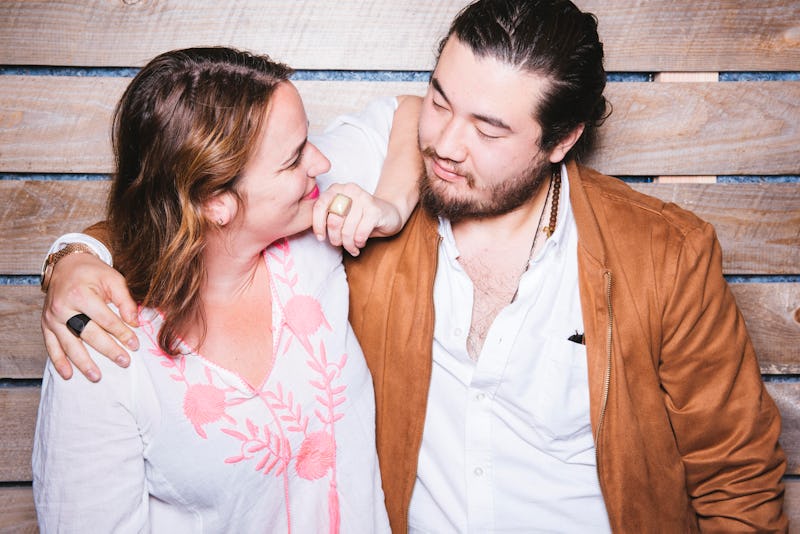 BDG Media, Inc.
Flirting is fun. But since it's so innate, sometimes it feels like you know the drill, and don't know where to go from there. Still, there is always more you can learn, even if it comes from generations past. Old-fashioned flirting can be just as fun, and may even add a little spark to new romances or for long-term couples stuck in their patterns.
Without getting into any anti-millennial harping, it's still valid to note that our styles of flirting have changed over the years. You definitely flirt with your suitors differently than your mom did, or your grandma before her. And while going back in time isn't as appealing as it can seem in your daydreams, it can be fun to add some blasts from the past into your romantic life.
"There's no question that flirting has changed overtime," Bethany Ricciardi, Sex and Relationship Expert with TooTimid, tells Bustle, "[...] Wouldn't it be nice to [flirt in an] old-school, romantic manner?" These techniques don't expect much — Ricciardi calls this genuine kind of flirting "giving attention without any intention." While you can spice up your sex life in new, exciting ways, spicing up your flirtation can mean going back to basics.
Here are seven old-fashioned dating techniques we should totally bring back.