8 "Gross" Things That May Cross Your Partner's Boundaries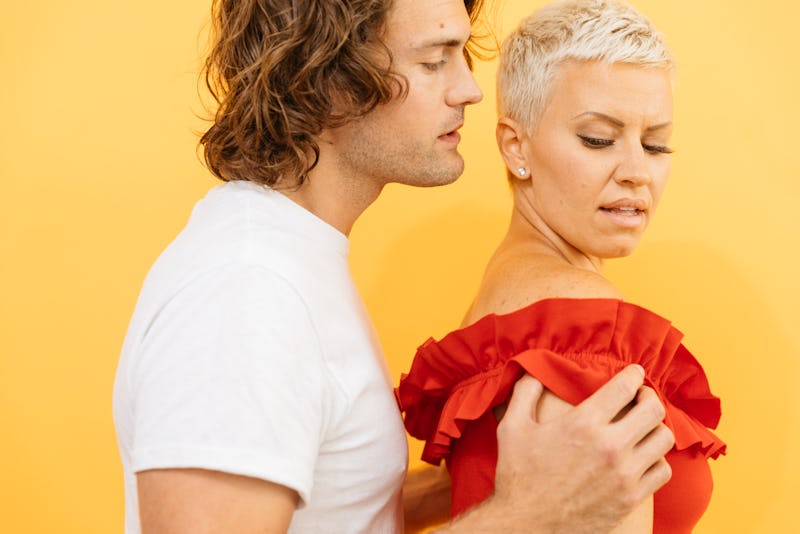 Ashley Batz/Bustle
While it's common knowledge that emotional boundaries are vital in a relationship, some smaller, more everyday boundaries might get overlooked. Often, these are little habits one partner has that they don't notice bother their partner, even if their partner has already said it's bothered them. But when it comes to boundaries not to cross in a relationship, even these small things have to be respected.
You may not realize it, but consent in a relationship is about a lot more than sex. There are certain things that are perfectly fine to do around your partner if you've both agreed they are no big deal, but could really bother someone if things haven't been discussed, or your partner has outright said it isn't alright with them. "Boundaries are important because they teach self-value and respect," Katie Ziskind, Licensed Marriage and Family Therapist (LMFT), tells Bustle. So it's really important to take inventory of what you and your partner feel comfortable doing around each other, and adjusting from there.
How you and your partner discuss these boundaries and deal with them says a lot about your relationship. "Sometimes they may forget, so you need to remind them nicely," relationship expert and spiritual counselor, Davida Rappaport, tells Bustle. "However if they refuse to respect your boundaries, deliberately, you may need to decide how important your boundaries are to you or if you are in the right relationship." You, too, should hold yourself to these standards. And there are certain things that bother a good amount of people, that you should check in about sooner rather than later.
Here are eight "gross" things that may cross your partner's boundaries, according to experts.