7 Alternatives If An IUD Is Not Something Your Doctor Recommends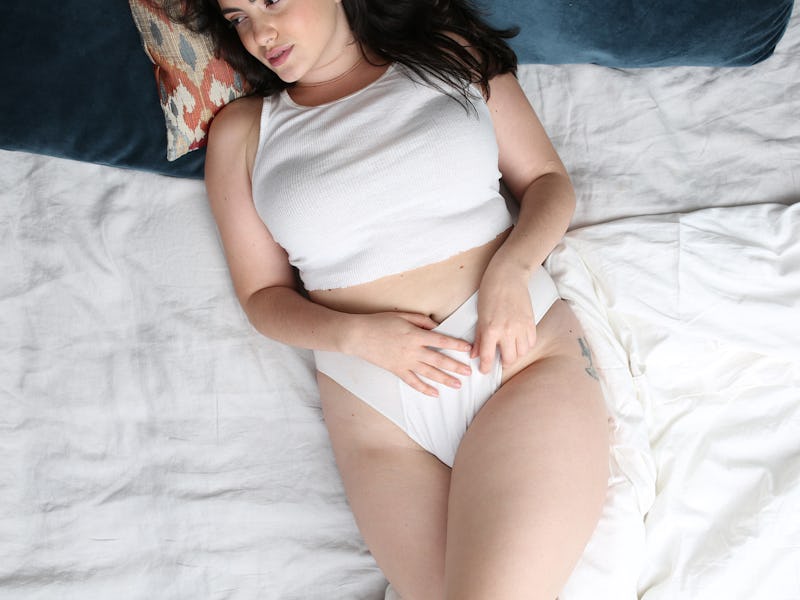 Ashley Batz/Bustle
With the nomination of Judge Brett Kavanaugh to fill Justice Anthony Kennedy's seat, President Trump is following through on his campaign promise to stack the Supreme Court with conservative justices less than halfway through his first term. Among the numerous immediate threats this poses are the ones to reproductive justice issues. In the first week after the 2016 election, Planned Parenthood reported a 900 percent spike in patients seeking intrauterine devices (IUDs) for birth control, but while the the popular device is a long-term birth control option that's often free (at the moment), it isn't the right choice for all bodies. So here are other options if an IUD is not something your doctor recommends for you.
Most of the reporting around issues of access to IUDs in recent years have focused on health care providers and their dated understanding of the device. In the 1970s, a popular IUD model called the Dalkon Shield caused 17 deaths and was linked to Pelvic Inflammatory Disease (PID), which can cause infertility. Following a massive class action lawsuit, the Dalkon Shield obviously stopped being manufactured. Although science has progressed since then and safe IUDs are back on the market, many health care providers have yet to catch up. There are countless stories of doctors erroneously telling patients that IUDs are only a good option if a patient has already given birth — because demonstrating fertility in the past means a patient won't sue them later if they learn they're infertile after having an IUD implanted.
Luckily, patients are learning to advocate for themselves and doing much of their own research to circumnavigate the problem of bad training and lack of education on behalf of health care providers. But there are some legitimate medical reasons not everyone can get an IUD. It's not a good fit for every size and shape of uterus and cervix, for example. Furthermore, folks who already have PID or other untreated pelvic conditions like chlamydia, or those who are prone to pelvic infections may not be good candidates for an IUD either. So what are the options if an IUD is out of the question? There's no shortage of them.