7 Plant-Care Mistakes People Make In Quarantine, According To Pros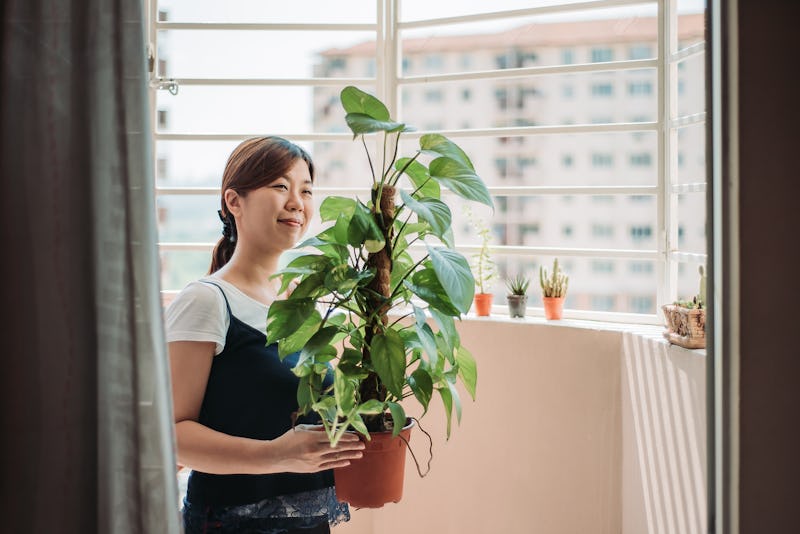 Marcus Chung /E+/Getty Images
Maybe you've had houseplants for years, or maybe you bought a window garden starter set once you realized you'd be spending practically all your time inside. Whatever your horticultural situation it's tempting to shower all your aimless social energy onto your plants. But while you might be loving your extra time with indoor greenery, your flower friends might not be enjoying all the attention. It's easy to make some crucial mistakes with your plants now that you're home all the time.
"Most common houseplants require little more than occasional watering and fertilizer inputs," says Bryana Sortino, co-founder of the indoor plant subscription service Horti. "From succulents to cacti to tropicals, plants in the houseplant section have been selected because of their adaptability to a typical indoor environment."
Just because they're adaptable, that doesn't mean you don't have to take good care of your prickly friends. On the flip side, just because you're notorious for letting "hard to kill" plants die on your watch doesn't mean you have to give up before you get started.
"The two main things to keep in mind when caring for houseplants are consistency and patience," says Joyce Mast, Plant Mom for Bloomscape, a plant delivery service. So if your leafy pals are wilting and you can't figure out why, some of these seven plant-care mistakes may be at fault.