7 Reasons Why You're Spotting, Even Though You're On Birth Control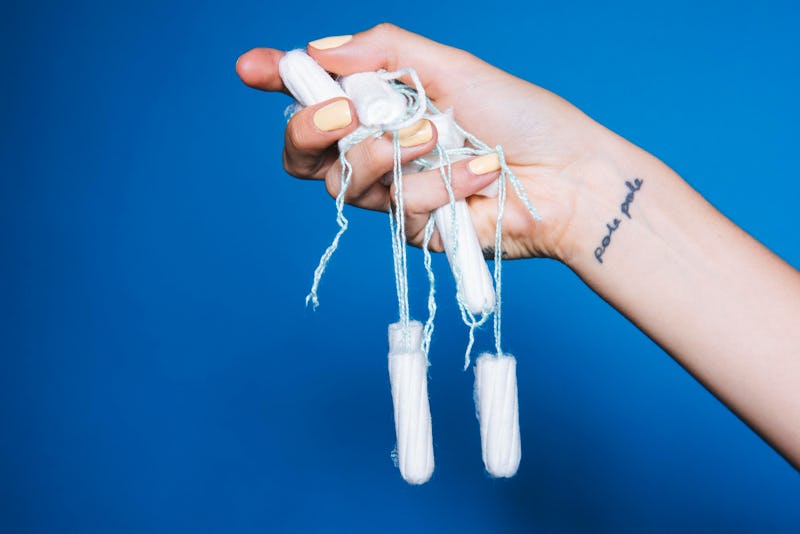 BDG Media, Inc.
When you're on the birth control pill, you usually assume your period will come exactly when scheduled during that window of placebo pills. So when you see some bleeding in the middle of the pack, it can be confusing. There are a number of reasons why you could be spotting on birth control, and although it can be a nuisance to deal with bleeding, it isn't always necessarily cause for alarm. Although some spotting can indicate a health issue, other times, that breakthrough bleeding could just indicate some fluctuation in your hormones.
"Birth control pills or OCPs are a safe and effective form of contraception," OB/GYN and reproductive endocrinologist Dr. Cynthia Murdock of RMA of Connecticut, tells Bustle. "But one common and annoying side effect is spotting in between normal menstrual cycles known as breakthrough bleeding. The good news is that in most cases breakthrough bleeding is a result of hormonal shifts and can be treated with time and a little patience."
Spotting during the first few months of birth control as your body adjusts is perfectly common, but when in doubt, it's best to see your OB/GYN, who can help you pinpoint the cause of your irregular bleeding. Here are seven reasons that could explain why you're spotting while on birth control, according to experts.