7 Recipes To Make With Your Easter Leftovers, Including An Epic Hot Cross Bun Pudding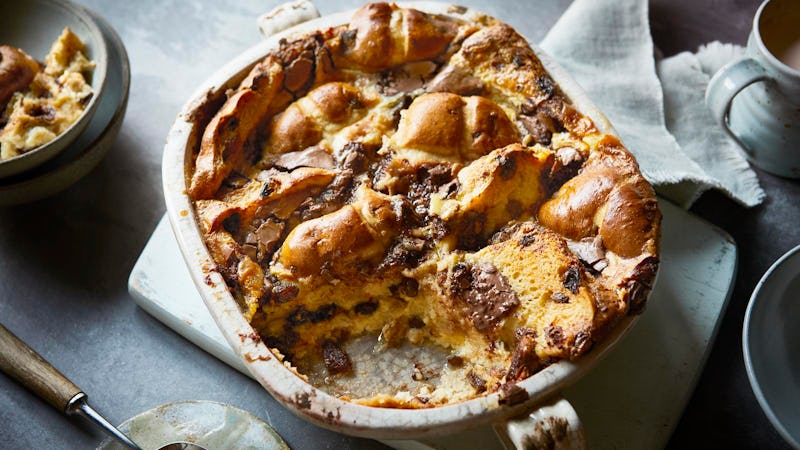 BBC Food
Easter is a wonderful time of year filled with long weekends and all-you-can-eat chocolate extravaganzas. Even though the joy of the holiday may be a little dulled this year due to everything going on, there will still hopefully be plenty of eating and enjoying some treats without any guilt. Sometimes, you can even find yourself with a little too much of something at Easter, whether it's chocolate or seasonal goods such as hot cross buns. But fear not; there are plenty of recipes to make with your Easter leftovers that'll keep you fuelled up for days.
If you have a sweet tooth, you're in luck. While most years many of us would come together for a big Easter Sunday meal, this year plenty of families will be spending the day apart, and without the big three course banquets. For this reason, I've stuck to leftover recipes that you can make with your excess chocolate and other sweet treats, as they may be more likely to be hanging around.
Our current global state is full of uncertainty and worry, but baking can really lift spirits and keep you distracted. I hope you enjoy these epic seven recipes, from hot cross bun & butter pudding to Simnel cake ice cream.