7 Unhealthy Patterns That Can Seriously Impact Your Relationship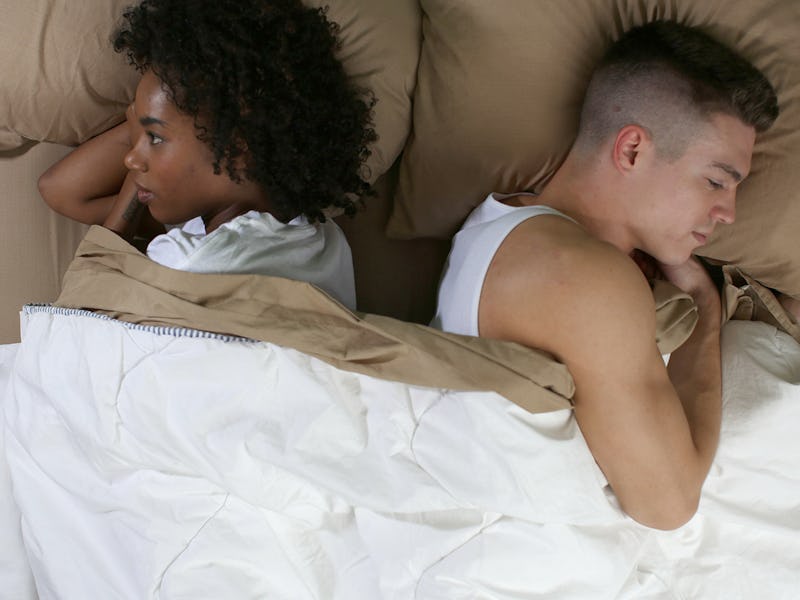 Ashley Batz/Bustle
The patterns you develop your relationship can say a lot about whether or not it's going to last. According to experts, even happy couples aren't immune to negative relationship patterns. But if you can catch it early enough and do something about it, you can prevent those bad relationship patterns from hurting your relationship.
"It's easy for human beings to get stuck in patterns, period," family and marriage therapist Rachel Wright, tells Bustle. "Our brains love routine and habit. Unfortunately [many of us may] get stuck with unhealthy behaviors and wiring without even knowing it."
Unhealthy relationship patterns tend to develop slowly, over time. "It can start very romantic with only little signs of dysfunction popping up along the way," psychologist Kelsey M. Latimer, PhD, CEDS-S, founder of Hello Goodlife, tells Bustle. "But by the time you see the signs, you're likely invested and involved in the relationship. It can then be hard to put boundaries in place or stop things from progressing in an unhealthy direction."
It's important to know what these patterns are so you can spot it right away. So here are some negative relationship patterns to break now if you want your relationship to last, according to experts.