If Your Partner Can Pass These 7 "Tests," Your Relationship Is Meant To Last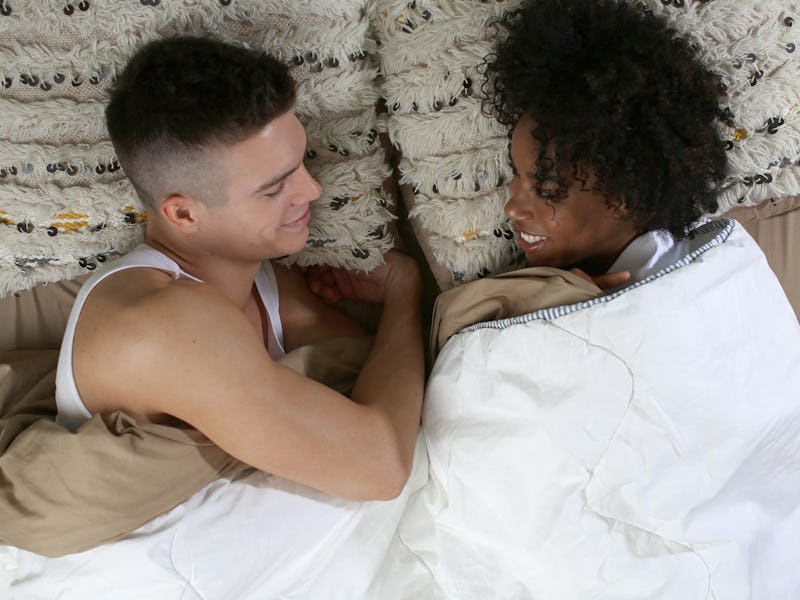 Ashley Batz/Bustle
If you're looking for a serious relationship that lasts, you can only hope that the person you're with is finally it. But how can you know for sure? You can definitely look for signs you've found "The One." But is there any sort of test you can give your partner to see if your relationship is meant to last?
As Mark B. Borg, Jr,. Ph.D, clinical psychologist and author of Relationship Sanity tells Bustle, it's a question they get asked a lot. According to him, there actually might be.
But first, keep in mind that relationship tests are not mind games. For instance, this is not about testing to see whether your partner cares if someone else flirts with you. It's also not about testing your partner's love for you or doing something in order to analyze their reaction. These type of "tests" may actually be manipulative and they can lead to toxicity in your relationship over time. And if you truly want a healthy relationship, there are other ways to gauge how compatible you are that are more upfront.
If you want to know if your relationship is meant to last, experts say these are the tests your partner should be able to pass.