Being Your Own Best Friend Is The Self-Care Trend You'll Want To Hop On This Year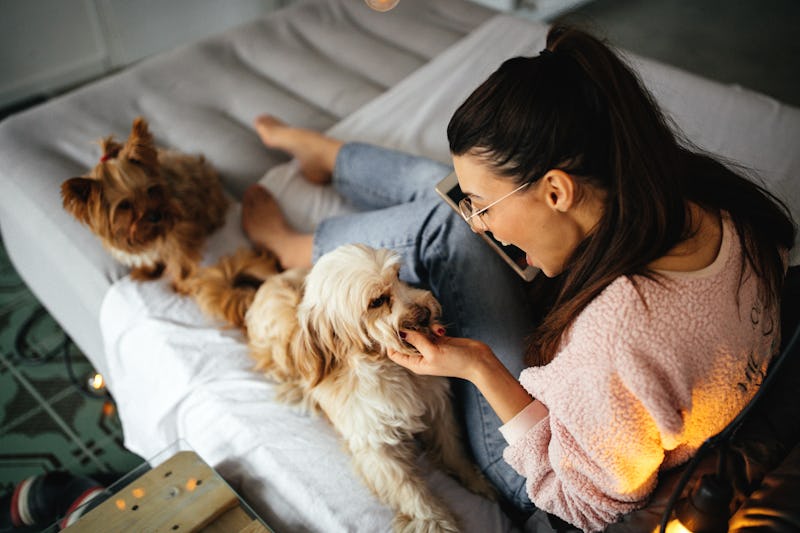 StefaNikolic/E+/Getty Images
Self-care isn't a passing fad — it's an essential part of getting through the day. Still, it's easy to fall down to the bottom of your to-do list, especially if your routine is in need of a bit of a refresh. If you're finding yourself fading, you might want to take inspiration from popular self-care strategies for 2020.
"Self-love and self-care are not easy," says Dara Weiss, founder and CEO of L'or de Seraphine, an aromatherapy candle brand. "I never go a day without thinking about what I can do for my family or friends, but remembering to do something for myself is much harder," she tells Bustle. "Not only do I struggle to make the time, but I almost feel guilty when I do."
Trying out self-care strategies that work for other people can help you feel less guilty about taking time for yourself; after all, if everyone's doing it, it can't be that bad for you, right? It also helps to remember that self-care doesn't *have* to mean buying essential oils or splurging on a massage. A lot of the time, it's just about holding more space for yourself in your day. (But if essential oils help you do that, more power to you.)
With that in mind, we asked experts across all facets of the wellness industry what self-care strategies they're most excited about this year. These seven might be here to stay.