7 Shocking Ways Your Birth Control Changes Who You're Attracted To & More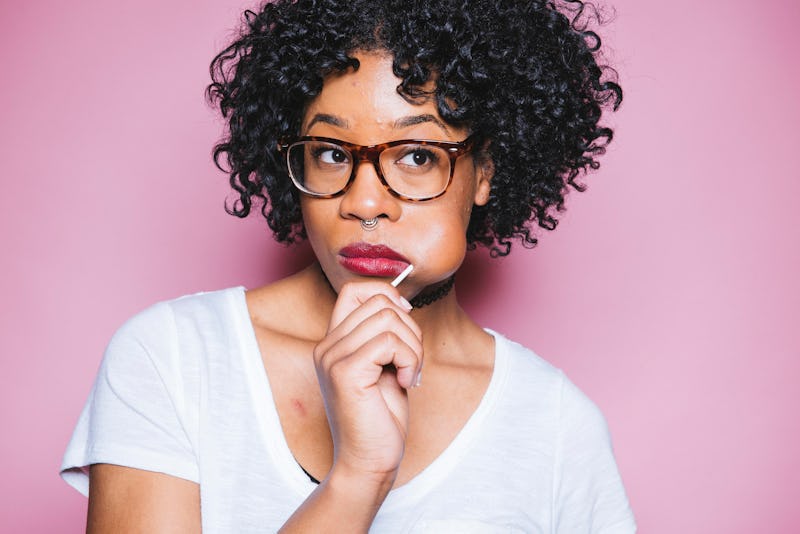 BDG Media, Inc.
When getting on the birth control pill, many women worry about potential side effects, such as increased mood swings or even breakouts. Most women don't think twice about how the pill could influence their sex drive, among other things. How birth control changes attraction may come as a shock, but being on the pill can impact everything from who you feel drawn to, to how often you are in the mood.
"Birth control medication temporarily leads to a partial shut down of a particular communication pathway in a woman's body called the 'hypothalamic pituitary ovarian axis," gynecologist Dr. Brett Worly at the Ohio State University Wexner Medical Center, tells Bustle. "Components in this communication network are responsible for fertility, regulation of periods, and more. In some women, this temporary partial communication shut down can also negatively impact sexual desire, lubrication, orgasm, and sexual pleasure."
It may sound strange, but the birth control pill can have effects far greater than protecting pregnancy, and they're worth paying attention to if you choose to use it — especially if you think it might have an effect on your relationship. Here are seven shocking ways your birth control pill can change who you're attracted to and other areas of your life.