7 Short Poems You Can Read While Waiting In Line For Coffee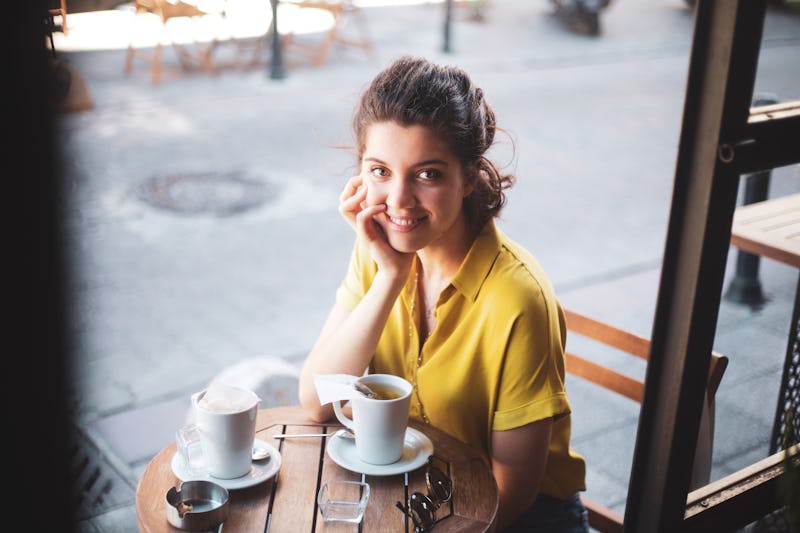 Deniz Cengiz/E+/Getty Images
Today I woke up and the unthinkable had happened: I'd forgotten to buy coffee. All right, to be fair, there was some random decaf lying around (I know), but the point here isn't to tell you how a cup after 3 p.m. lately keeps me up at night. The point is to tell you how I had to go buy coffee, in a coffee shop. This is a splurge to me, folks — not something I usually do. Still, I'm the sort of person who finds to-go vessels festive, so I marched over to my local cafe. And... waited.
There are many, many, many, many, many worse struggles than waiting for coffee, but when you are in the place of coffee, where the coffee smell is in your face; when you haven't had coffee, but sweet lord you want coffee--well, it can feel pretty brutal. You might (as I did) start sort of standing on tiptoes to see what's happening up ahead in the line. You might clear your throat (not subtle!). You might take out your phone.
Okay, definitely take out your phone! And if you do, don't google "coffee thief" or "coffee withdrawal." Take a deep breath. And read these poems — they'll cover a line of any size.