These Signs Of Norovirus Are Worth Watching For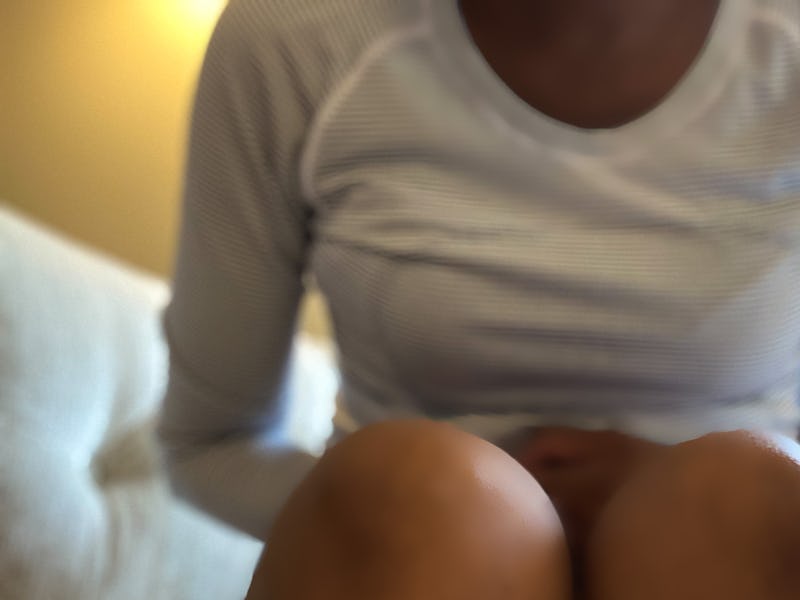 Catherine McQueen/Moment/Getty Images
The stomach flu is a series of indignities, but perhaps the most grating is the suddenness of its onset. One moment you're happily (or at least not-miserably) going about your business, and the next, you're curled up on the floor, unable to distinguish between nausea and the feeling of your internal organs becoming dislodged. Even if the latter is physically impossible, the signs of the norovirus make you feel like your stomach might turn inside out, and that's bad enough.
Although the norovirus is commonly known as the stomach flu, it's not actually related to the bug that causes influenza. As the Centers for Disease Control (CDC) point outs, the flu is a respiratory illness, while the norovirus affects the stomach and intestines, causing symptoms like vomiting and diarrhea. In fact, it's one of the most common causes of food poisoning in the United States.
On the other hand, there are numerous strains of the highly contagious virus, and it's possible to catch it from other people. According to the Mayo Clinic website, it's often spread through food or water, touching a contaminated surface, and coming in close contact with someone who's infected. (Wash your hands, folks.) The Mayo Clinic also notes that it usually turns up in crowded environments like nursing homes, cruise ships, and schools. The good news is that symptoms are usually short-lived; according to a 2015 study, they only last about 44 hours.
Norovirus can be caught year-round, but it tends to spike during the winter. As you may have noticed, we happen to be in the middle of the season right now. Although most people totally recover from the norovirus without having to force themselves to the doctor, it's still a good idea to be on the lookout for symptoms. Here are seven common signs of the stomach flu.