7 Signs Someone Is Coming Off As Abrasive Without Realizing It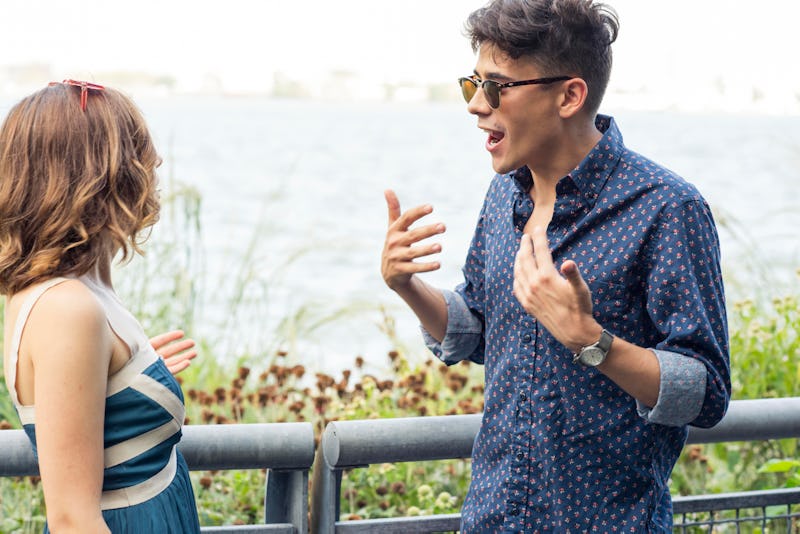 BDG Media, Inc.
Being outspoken, opinionated, and honest aren't bad qualities. But sometimes honesty, like too much of it, can have a way of rubbing people the wrong way. For instance, the honest to a fault individual might unintentionally come off as abrasive to those who don't really know them. So what are the characteristics of an abrasive personality?
"Abrasive is a relative term," life and wellness coach, Melissa Lewis, tells Bustle. For instance, in some places abrasiveness may be considered common. "Even if the intention was not to be rude or hurtful, some people just have very direct and honest ways of communicating," she says. In other places, being too direct or too honest, may be completely off-putting. Where you're from and how you learned to deal with people is one way to determine whether a person may be seen as abrasive.
According to Lewis, abrasive personalities come from several sources. "Family is a major one," she says. "One's upbringing and home is where a person learns behavior patterns if it hasn't changed in other social settings like school, work or a relationship."
In some cases, abrasiveness may be a form of manipulation. "Some people are abrasive because they find that it gets them what they want and they don't care what other people think or feel." But that's not a typical case. This type of abrasiveness may indicate a bigger personality disorder.
So here are signs someone is an abrasive personality, according to experts.