7 Signs Someone Might Be Emotionally Unstable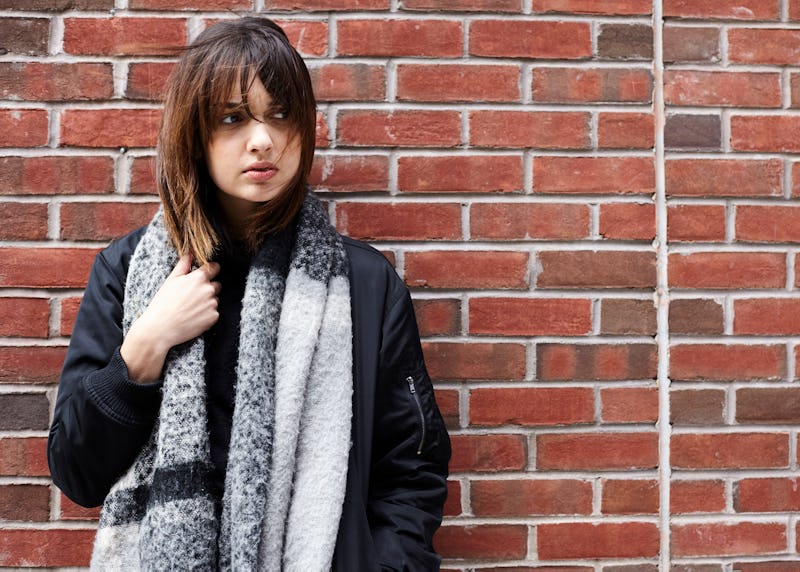 Hannah Burton/Bustle
It's common for people to have shifts in emotions — after all, life is filled with ups and downs — but there's a difference between experiencing a wide spectrum of emotions, and reacting to every event in an extreme way. According to experts, there are some early signs of emotional instability that someone may display, and paying attention to how their behavior changes and how they manage their emotions is essential to understanding their mental wellbeing. Not everyone who experiences a wide range of emotions is emotionally unstable, but there are some key characteristics that indicate that someone doesn't have a hold on how they feel, and may need help.
"Emotional instability usually means some unpredictability in emotions and reactions to events," psychologist Dr. Ashley B. Hampton, PhD tells Bustle. "For example, an event happens, and one would expect a certain reaction but receives a completely different reaction." Emotional instability can be a result of a personality disorder such as Borderline Personality Disorder, but it can also occur with mental illnesses like depression, anxiety, or issues like grief, or trauma.
When you know someone might be experiencing difficulties processing their emotions, it's easier to understand why they may react in certain ways. Still, if your friend or loved one is experiencing signs of emotional instability, it isn't your job to moderate their emotional responses, or do anything but be there for them.
Here are seven signs to look out for if you think someone might be experiencing unstable emotions, according to experts.