Those 4:44 Ads Could Mean New Jay Z Music — UPDATE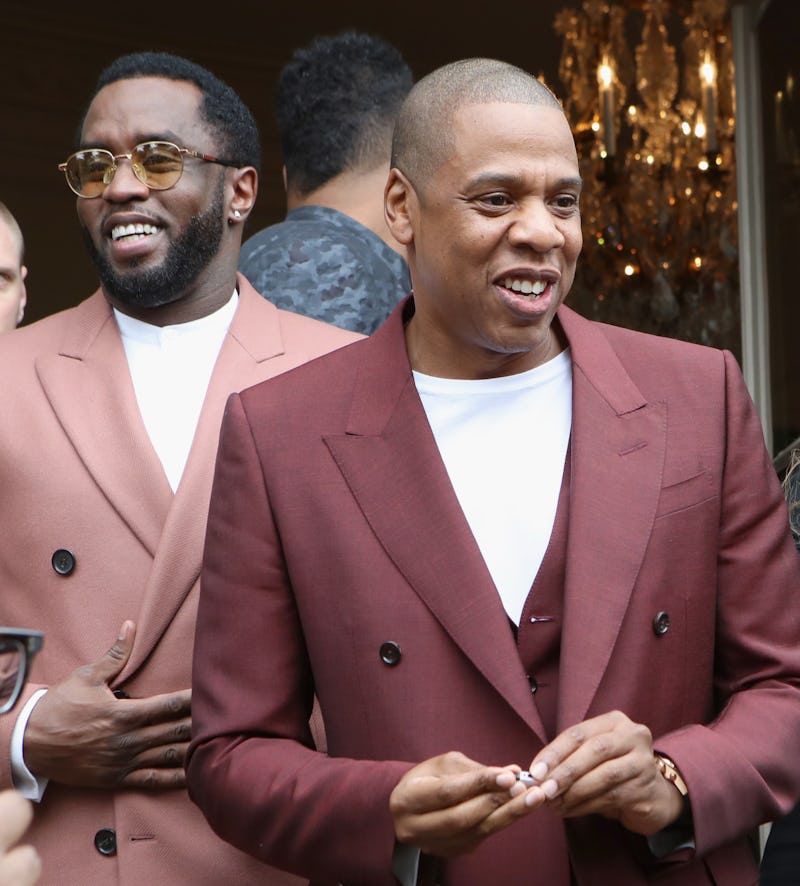 Ari Perilstein/Getty Images Entertainment/Getty Images
On June 6, Twitter exploded with speculation after a 4:44 ad was pushed through to all major hip hop music sites, TIDAL (Jay Z's premium streaming site), NYC billboards, and even taxis. And, if you ask me, there are a number of signs that the 4:44 ads mean a new Jay Z album is coming. Jay Z is notorious for keeping us on the edge of our seats when it comes to music. (Remember when he released a surprise collab with Drake and Kanye West in 2016 for songs "Pop Style" and "One Dance?) But the last time we heard Beyoncé's husband on a record was DJ Khaled's "Shining" featuring, well, Beyoncé. So it's only natural for fans to want to know if all signs point to a new album for the hip hop legend.
Update: On Wednesday, TIDAL announced that the 4:44 ads indicated a Sprint partnership that would bring Sprint customers exclusive content through TIDAL. While more details are yet to be released, a commercial starring Mahershala Ali and Danny Glover was released to clear things up.
Earlier: There are a slew of rumors regarding why this could be an album or even a song from Jay Z — but absolutely nothing confirms this, as of yet. Other rumors suggest that this ad could have something to do with the twins' arrival. As you could imagine, people on the internet are using their self-proclaimed PhD in Numerology to figure out just what in HOVA's world is going on. For now, I'm speculating along with them.