7 Signs You Have Low-Grade Inflammation & Why You Should Pay Attention To It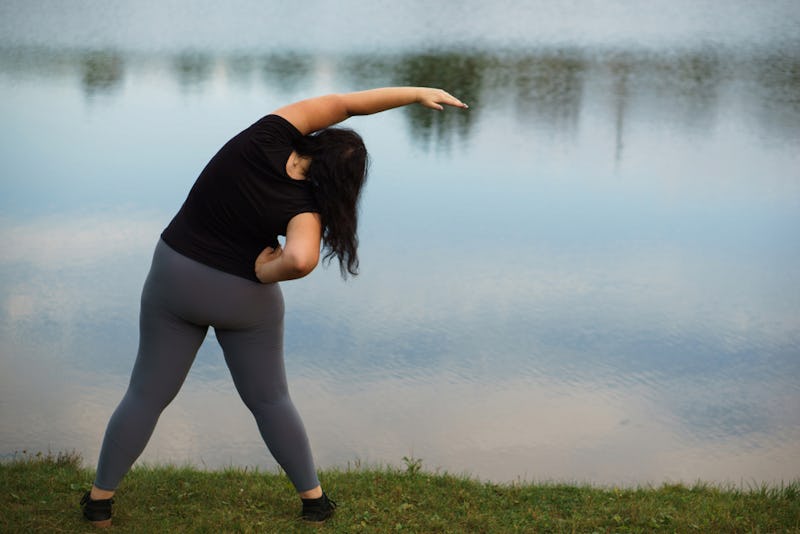 Flotsam/Shutterstock
Inflammation tends to be most noticeable in its acute forms, like infection and injury. But low-grade inflammation can something to watch out for as well. Looking for the signs of inflammation, even if they're minute, can help you prevent your body from experiencing the dangerous long-term effects of this health issue.
Your body is not meant to experience a constant state of inflammation. "The term inflammation comes from the root word meaning 'on fire,'" Dr. William Sears, author of The Inflammation Solution, tells Bustle. "[...] The root cause of inflammation is that your immune system is out of balance and confused." Inflammation is a good thing when your body is fighting infection, injury, or disease. If your body's signals get crossed, however, you can experience chronic, low-grade inflammation.
"While you may not have severe inflammation, living in a state where your body is always a little bit inflamed can still have adverse consequences on your long-term health," Caleb Backe, health and wellness expert for Maple Holistics, tells Bustle. So even though many symptoms of inflammation seem subtle — like fatigue and vague pain — they are actually really important to pay attention to.
Here are seven signs you may have low-grade inflammation, according to experts.