7 Signs You May Be Emotionally Draining Your Partner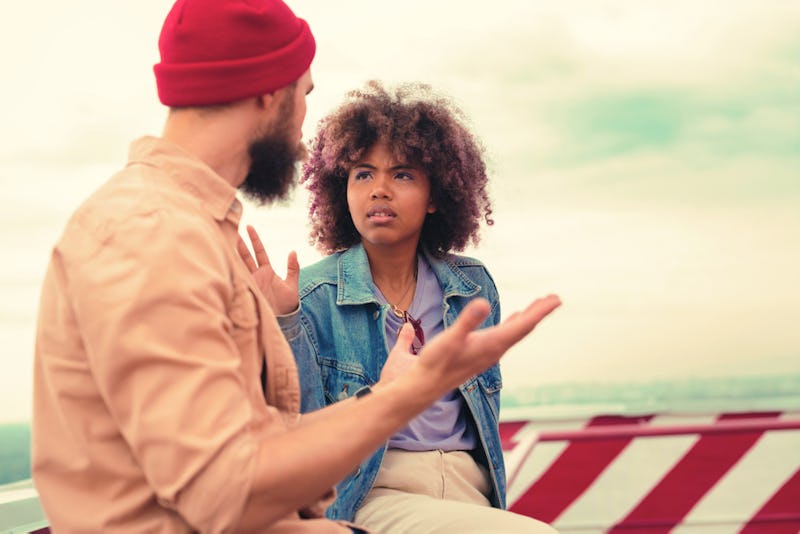 Dmytro Zinkevych/Shutterstock
Feeling emotionally supported is one of the most important elements in a relationship. But when you're as close to someone as you are to your partner, it can be a challenge to remember that they aren't there just to be your emotional backbone. Especially if times are tough at work, or you're coping with some serious family drama, leaning too heavily on your partner can sometimes happen without even realizing it. Now, trust, this happens to everyone, but it's really important to look out for signs your partner is feeling emotionally drained by your needs. Because mutual support is what love is really about, you know?
"While partners are central emotional supports for us, they cannot be the only game in town," psychotherapist Dr. Dana Dorfman, tells Bustle. One of the first preventative steps to consistently overburdening your partner is making sure that you have a support system in place. Whether it's pals at work or a counselor, your partner shouldn't be the only person providing you guidance.
"When we share frustrations with close friends, family and therapists, we are less likely to burden our partner," Dr. Dorfman says. "Expanding one's support system to include other relationships can help people process emotions through different lenses and receive diverse input and guidance."
Below, a few red flags that you might be asking a bit too much of your dearest.