7 Signs The Person You Have On The Back Burner Is Actually Right For You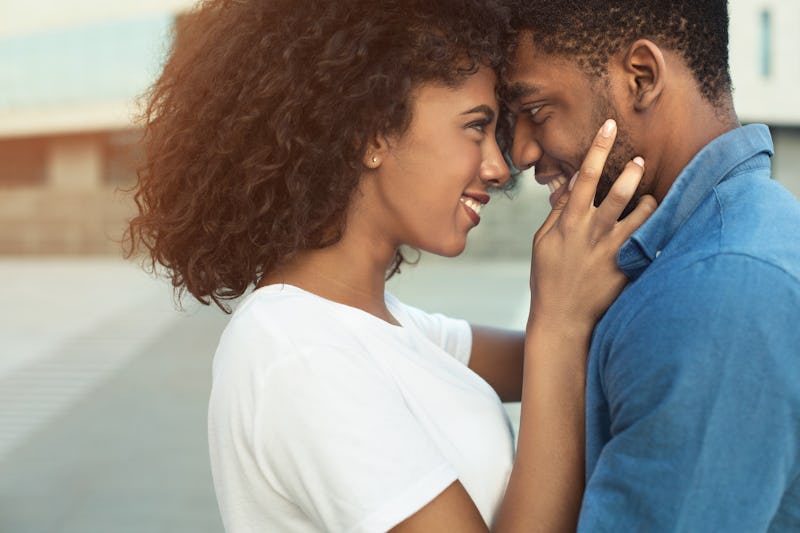 Shutterstock
Many people have backup plans just in case their initial plans don't work out. In many cases, it's smart. But when it comes to love, having a relationship backup plan can get a little tricky.
A 2015 study published in the journal Communication Quarterly, found that college-aged women have about four Plan B's at a given time, and nearly two-thirds of students in relationships say they have at least one. It's sometimes known as "cushioning" or having a back burner relationship. Regardless of what you choose to call it, having a backup plan is common whether you're in a relationship or not.
"I've seen people in totally happy and committed relationships do it and people dissatisfied with their relationships do it," Nicolle Osequeda, licensed marriage and family therapist and founder of Lincoln Park Therapy Group, tells Bustle. "Usually it means the individual is fearing closeness and vulnerability with their partner and thinks that this backup will protect them if they get hurt."
Having a backup plan will likely prevent you from having a truly close and connected relationship with your current partner. According to Osequeda, many people will have backup plans when they're feeling ambivalent about their current partner. If you're already one foot out the door, there must be a reason why you aren't completely sold on your current relationship.
"I believe that there are many people out there that we would be compatible with, but some matches lead to happier, more fulfilling, and healthier relationships," Lauren O'Connell, licensed marriage and family therapist, tells Bustle.
If you don't feel like your current partner is "The One," maybe your backup plan is. Here are some signs that your backup plan is actually the right one for you, according to experts.