7 Signs Your Bickering Is Normal Vs. A Sign Of A Bigger Relationship Problem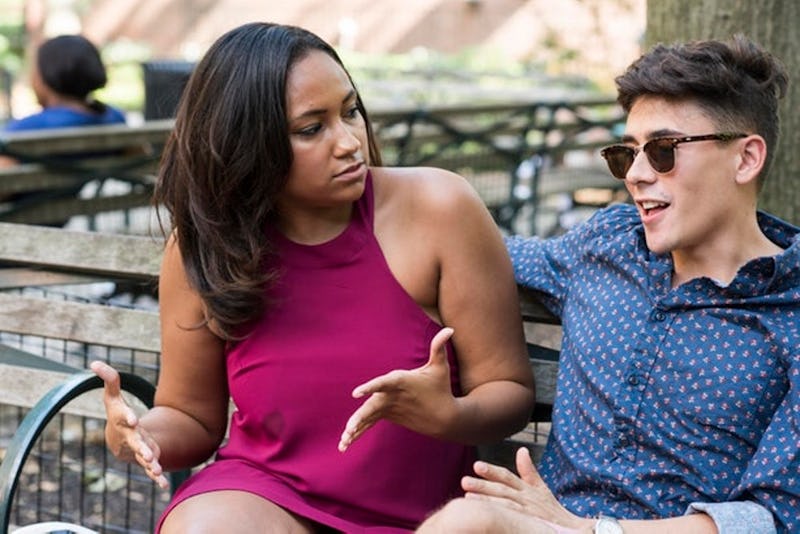 BDG Media, Inc.
It's pretty much a given that if you spend a ton of time with someone, you'll end up bickering at some point. So, bickering with your partner from time to time is not unusual. "It's healthy for partners to disagree and to be disagreeable to a degree," Dr. Jess Carbino, Sociologist for Bumble, tells Bustle. But how do you know if your bickering is normal or a sign of a much bigger relationship problem?
Well, how you bicker matters. "If the bickering occurs more often than agreement, there are more fundamental issues at play," she says. "Bickering is then most likely being used as a tool of dissent or protest representing a larger issue."
Besides how you bicker, how you resolve your small, day-to-day disagreements matter as well. "If the disagreements interfere with functioning to the extent that decision-making is paralyzed or basic relationship functioning stops, there are larger issues at hand," Dr. Carbino says. Healthy relationships are ones where individuals are able to discuss disagreements amicably and where both sides can compromise and recognize the merit of the other's argument.
If you and your partner bicker a lot, there's no need to worry just yet. According to experts, here are ways to tell if your bickering is normal or a sign of a bigger problem in your relationship: