7 Signs Your Partner Is Embarrassed To Be Around You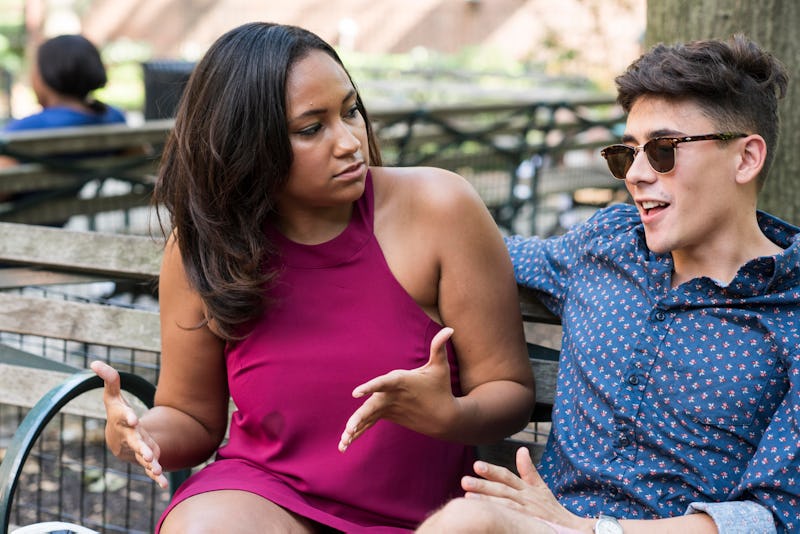 BDG Media, Inc.
A lot of people worry if they embarrass their partner, which is pretty heart-breaking. Your partner should bolster you, make you feel more assured and make you feel capable. The idea that someone would be with a person who is actively embarrassed is so sad — but it definitely happens. So how do you know if this applies to your relationship?
Sometimes you can get little signs that your partner doesn't value you enough— like if they never pay attention to what you say. "One of the most annoying habits is when you are in a relationship with someone and you feel like you can't get a word in edgewise," Samantha Daniels, professional matchmaker and founder of the Dating Lounge dating app, tells Bustle. "This can be a dealbreaker for a relationship because it makes the person who is being interrupted feel like what they are saying doesn't matter, is wrong or unimportant." And it can be a sign of something much larger — that they don't respect you at all and are even embarrassed by you. It's not always straightforward, especially as most people won't own up to it and admit that they're embarrassed. So you'll have to look more at how they treat you, rather than what they actually say. Here's what you need to keep an eye out for, according to experts.