7 Easy-To-Miss Signs Your Partner Is Feeling Distant From You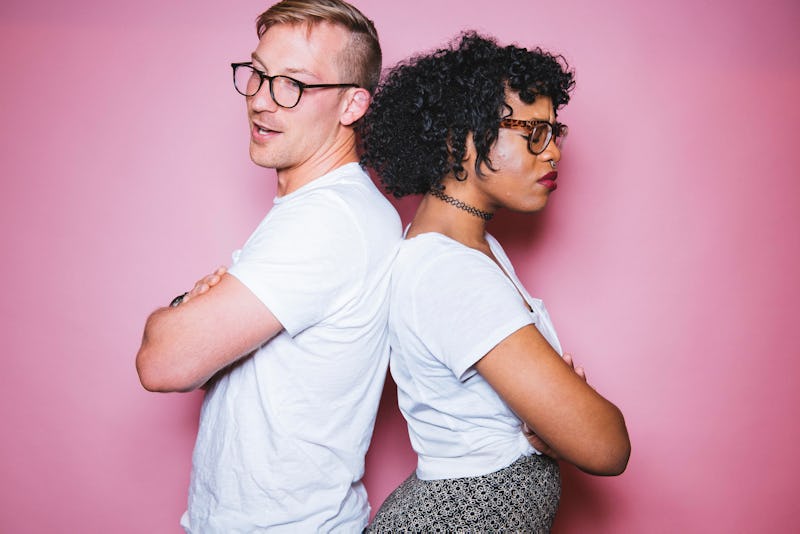 BDG Media, Inc.
Sometimes relationship problems are obvious: you start fighting a lot, there's a breach of trust, or maybe you're just not feeling passionate anymore. But some relationship problems are much harder to spot. If your partner is acting distant, it can feel difficult to describe the change. And you can have distance in a relationship even when you have a strong connection.
"I think that there are many signs you can pick up on that suggest your partner is feeling distant," relationship therapist Aimee Hartstein, LCSW tells Bustle. "You might instinctively feel like the connection is strong but it's important to look at concrete actions as well as feelings." That's why it's important to know the signs, so you can look at your relationship and make sure it's really functioning properly.
Sometimes when two people really love each other — or even when they're full-on obsessed with each other — there can still be shifts and changes that create distance. It's not a terrible thing and there definitely ways to get close to your partner again. But you need to look at what's actually going on in your relationship and make sure that the intimacy is there, rather than just letting passion carry you through. Here are the signs that your partner may be feeling distant, even when there's a strong connection.