7 Signs Your Relationship Is Better Than You May Realize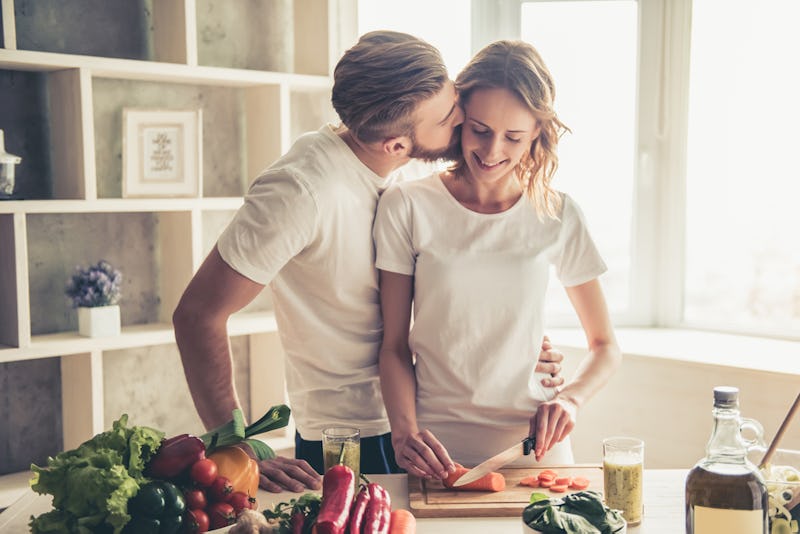 George Rudy/Shutterstock
Relationships are never "perfect." Yet, it's still common to want your relationship to be as great as it can be. So how do you know if your relationship is as good as it's going to get?
When you're in a relationship that is "as good as it's going to get," there are a few different things it could mean. For one, Kelsey M. Latimer, PhD, founder of Hello Goodlife, tells Bustle it could mean deciding that you don't deserve any better than what you're getting in your current relationship. "Instead of moving on, you'll believe your relationship is as good as it gets so you'll tolerate bad behaviors like cheating," she says.
But being in a relationship that's as good as it gets doesn't always have to be a bad thing. As Shar Fuller, relationship expert and founder of events and matchmaking company Mai Tai, tells Bustle, "As good as it gets is synonymous with contentment. In a modern relationship, this translates to fulfilling a higher level of your needs."
According to her, love can be challenging today because we often tell ourselves that there might be someone "better" for us out there. "It's possible to be in a great romantic relationship right now," she says. "The only way you'll realize this is by ticking off the checklist below and getting rid of any unhelpful assumptions about relationships." So here are some signs that your relationship is as good as it's going to get, according to experts.