7 Things You Can Do With Your Partner Early On To Establish Unconditional Love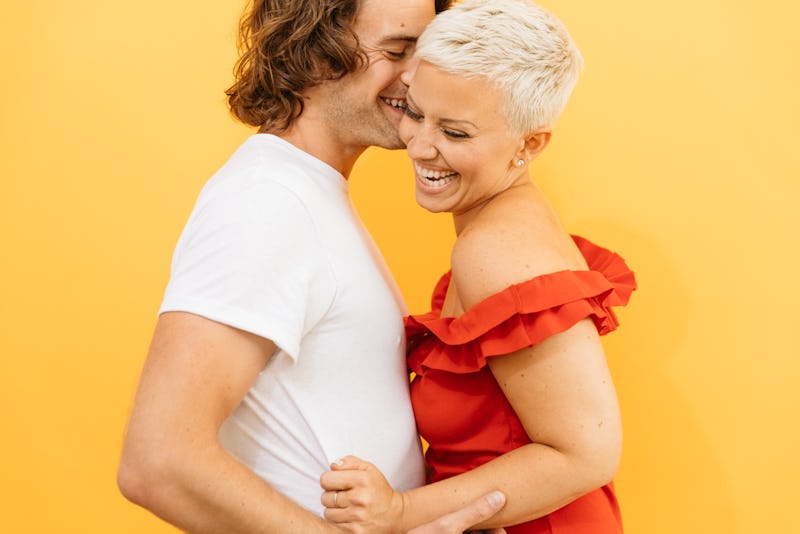 Ashley Batz/Bustle
The early stages of a relationship are known for being fun and carefree. After all, why stress yourself out when you're still getting to know someone? But if things are going well and you're looking to deepen your connection, experts say there are things you can do early on to establish an unconditional love.
"Unconditional love is a love that has no limits," Jenna Birch, CEO of Plum dating app and author of The Love Gap, tells Bustle. It's not based on the good or bad days you experience in your relationship, nor is it based on what your partner does or doesn't do for you. It certainly doesn't change when you're going through something in your personal life. "There is no score sheet or check list," Birch says. "It doesn't ebb and flow. It's loving someone in spite of the ups and downs."
This type of love isn't something that just happens right away. In fact, not every couple will have unconditional love for each other. But having this type of love can help you and your partner overcome anything life throws at you. So here are some things you and your partner can do early on in the relationship to establish an unconditional love, according to experts.