7 Signs You're Sleeping Too Much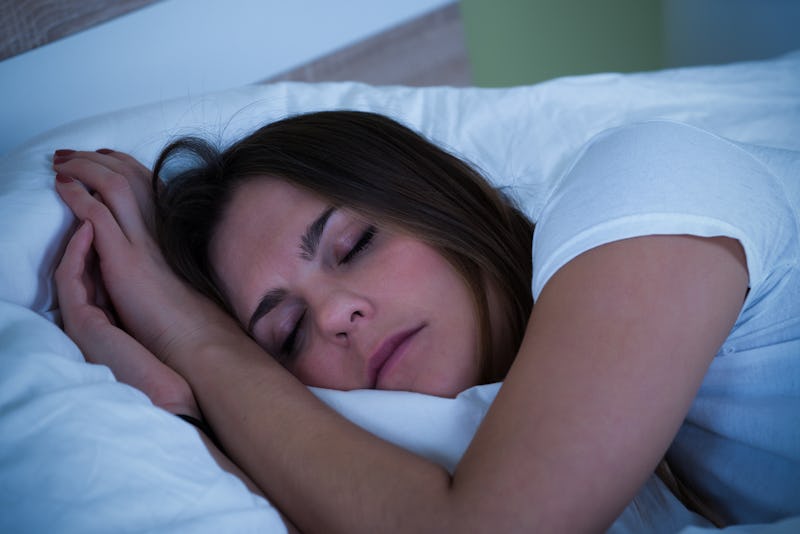 Andrey_Popov/Shutterstock
Experts recommend adults get seven to nine hours of sleep per night, a difficult feat for working folks, particularly when there's so much good stuff to watch on Netflix and your radiator clangs intermittently in the night. But for the lucky few that are able to sneak in that much shuteye, there's a hidden menace: sleeping too much. While undersleeping can mess with your moods, memory, hand-eye coordination and heart, the dangers of oversleeping potentially include depression, diabetes, heart disease, an increased risk of stroke, more pain and inflammation, and impaired brain function.
"It is important to remember that most of human history before light bulbs, the average night sleep was eight to ten hours a night," Jacob Teitelbaum, MD, author of From Fatigued to Fantastic, tells Bustle. "So oversleeping is more than ten hours a night on average. Oversleeping is usually caused by either illnesses that require more sleep, or poor sleep quality so that sleep that doesn't recharge your batteries."
Like undersleeping, oversleeping disrupts our natural circadian rhythm, forcing our bodies to work harder to compensate for what feels like a time change. It can be a symptom of a more significant health problem, like sleep apnea, narcolepsy or hypersomnia. It's also a sign of anxiety and/or depression, and if you find yourself feeling particularly down and lethargic while regularly sleeping for upwards of eight hours, it could be a cause for concern.
So how do you know if you're sleeping too much, or just getting a few extra winks? Here are a few things to watch out for, according to experts.
This article was originally published on