7 Signs You're The Emotionally Immature One In Your Relationship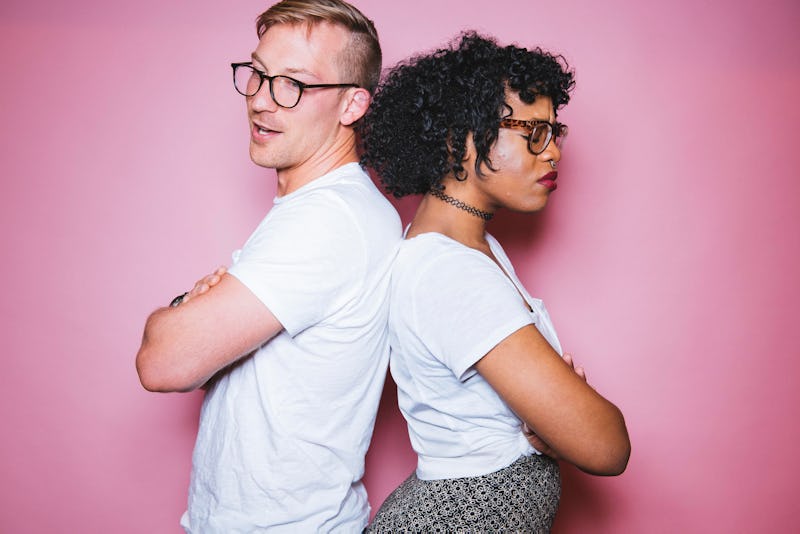 BDG Media, Inc.
If you're in a long-term relationship and you want it to last, there are a few things you'll need. Trust, communication, and compatibility, are the ones you probably hear of a lot. But one relationship quality that flies under the radar, but is a must if you want a long, stable connection, is emotional maturity. So why's it so important in a relationship?
"With maturity, you are able to work through conflict together and not let small things affect your relationship," therapist Kimberly Hershenson, LMSW tells Bustle. "Maturity allows for better communication, as you are not afraid to speak your mind and tackle tough issues." When there's immaturity in a relationship, you don't deal with conflict very well, so it builds up and comes out in really unhealthy ways. Emotionally immaturity can also mean that you take each other for granted or don't treat each other with the respect you deserve. And the most important thing about maturity in a relationship? It has to come from both of you.
So what happens if you think you might emotionally immature? Well, there are a lot of reasons it can happen — maybe you don't mean to be immature, maybe you're just inexperienced, maybe you're doing it as a form of self-protection. But whatever the case is, don't worry too much if you think you fit the bill. If you can learn to identify the signs of emotionally immaturity in a relationship, you'll be more aware of your behavior and can figure out the best way to correct it in the future. Here are the signs of emotional immaturity that experts say you need to look out for.