The Sign You're Way More Stressed Out Than You Realize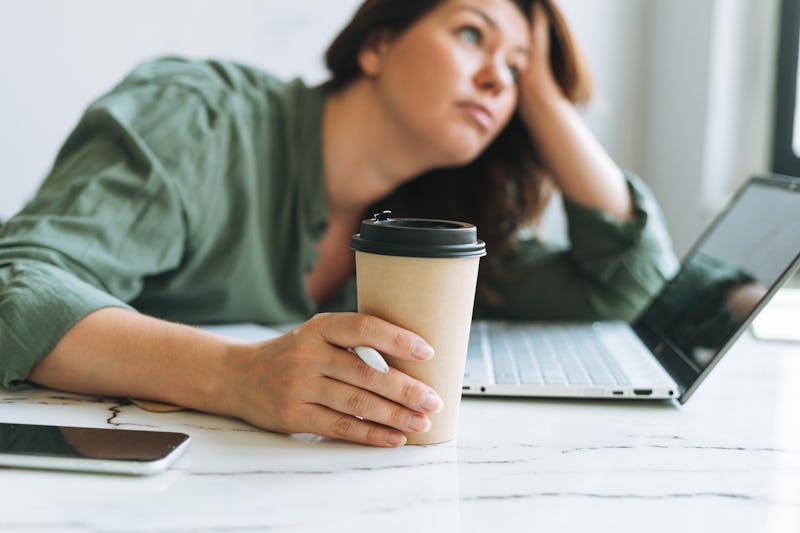 Galina Zhigalova / EyeEm/EyeEm/Getty Images
I was recently telling a friend about my insomnia: all my desperate attempts to picture beaches, which are always eclipsed by bad memories or work worries. "I'm not a doctor, but there's one obvious diagnosis: stress," she said. Which made me wonder: How do you know if you're stressed? I'd probably been so stressed for so long, I realized, I couldn't identify it. I had nothing to compare it to.
"Stress is a heightened state of activity and engagement," naturopathic doctor Dr. Gabrielle Francis tells Bustle. "There are both good and bad types of stress. When negative stress continues for long periods of time, there can be wear and tear on your nervous system and endocrine system that impacts the entire body and your health. Some of the symptoms associated with prolonged and unrelenting stress are anxiety, depression, fatigue, muscle tension, headaches, digestive problems, insomnia, and interpersonal issues with friends, family, and work."
Since stress can manifest in so many different ways, it's not always obvious when we're under it. Sometimes, we get so caught up in our busy lives, we don't even stop to think about our mental health. Here are some signs you're more stressed than you realize.