7 Small Ways To Immediately Turn An Awkward Date Around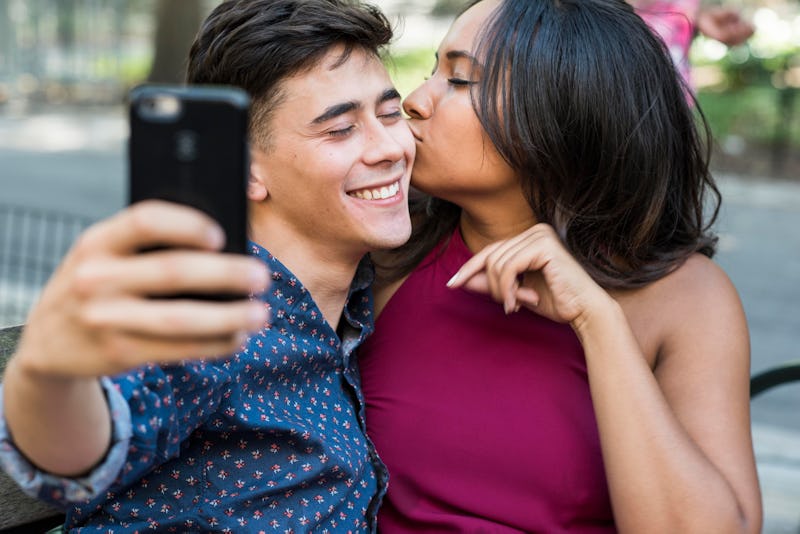 BDG Media, Inc.
First dates are always really exciting, especially if you're already really into the person you're going out with. Unfortunately, first dates can also be really awkward. When you're trying to make a good impression on someone, there may not be a lot of room for you to relax and just be yourself. While awkwardness is pretty much inevitable on first dates, you don't have to hope for a second date in order to have a better time. According to experts, there are a few easy things you can do to turn your awkward first date around.
"First dates are often awkward, but the awkwardness is part of what makes them so exciting," Dr. Jess O'Reilly, relationship expert and sexologist at Astroglide, tells Bustle. "When you feel nervous or unsure, it can heighten your attention and attraction; it's part of what makes new love so exciting and passionate."
Nerves can get the best of anyone, especially during a first date. And it can be hard to be the best version of yourself when you're a nervous wreck. So the key is to find ways to reduce the tension within yourself and the person you're with. So here are some simple things you can do to turn an awkward date around, according to experts.