Here Are The Exact Steps To Take If You Want To Travel All The Time & Work Remotely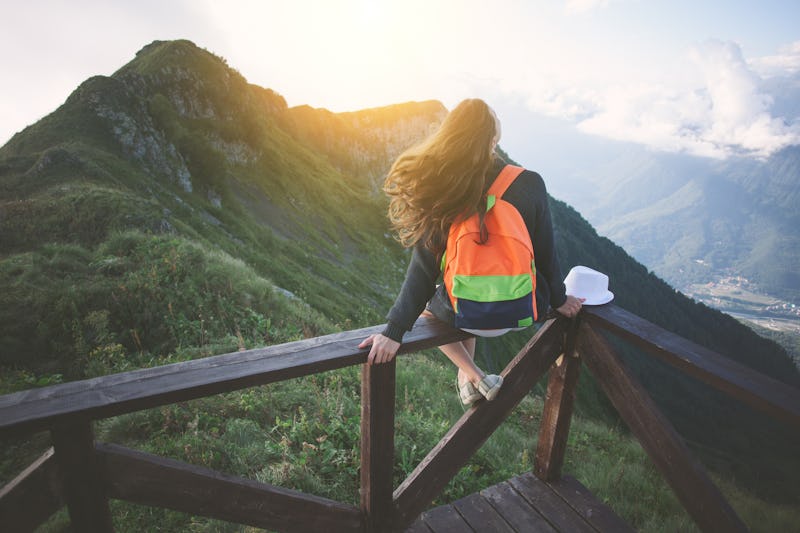 mooshny/Fotolia
When I first decided I wanted to become a digital nomad — someone who travels non-stop while working remotely — I was terrified and unsure if I would actually go through with it. I worried my work would suffer from all the travel and time zone changes, I didn't know how much it would cost, and I knew there'd be logistical complications I didn't even anticipate. Then, out of sheer luck, I met Chris Backe, a coach for current and aspiring digital nomads, through a digital nomad Facebook group. Over the course of two Skype conversations, he helped me figure out how to get my ducks in a row and realize I definitely wanted to do it. So, it's very fitting that Backe is now the author of Becoming a Digital Nomad: Your Step By Step Guide To The Digital Nomad Lifestyle, which can give aspiring nomads the information and encouragement Backe gave me, and more.
If you're thinking of becoming a nomad, this is Backe's advice: "Go into this with the same mindset you have when you're dating — take it slow, use your brain, trust your gut," he tells Bustle. "If it's a fit, go to the next step. Better to go slow and make a thought-out decision than to make one you'll regret later on. It's pretty easy to test the lifestyle, though — make your way to the next state/province/country over, rent an Airbnb, and start making a new routine for yourself."
The path toward becoming a digital nomad is a long and winding one, and you'll have to read the whole book to get a comprehensive grasp of it. But in case you're curious what the whole process is about, here are the basic steps Backe lays out. He also created a series of worksheets to help people through their digital nomad journeys, which are publicly available online and hyperlinked below.