7 Subtle Clues Your Partner May Be Fantasizing About Someone Else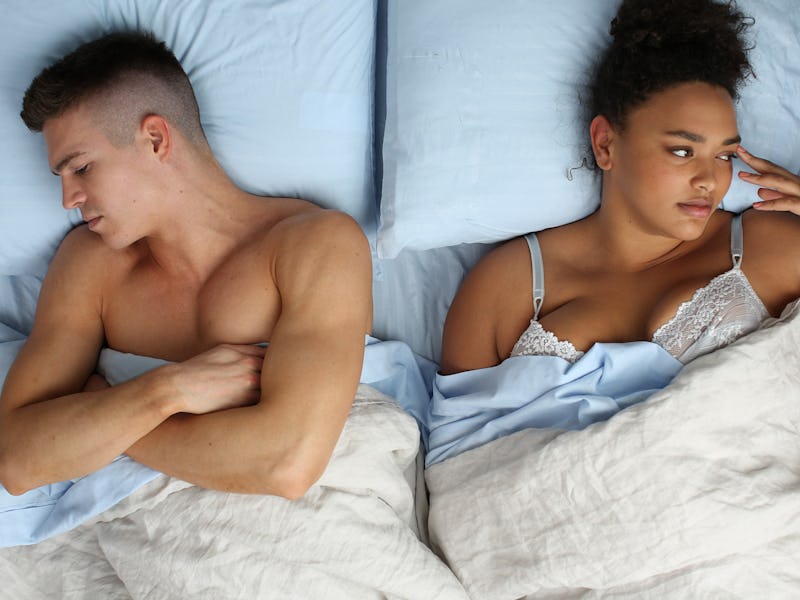 Ashley Batz/Bustle
In a perfect world, your partner would only have eyes for you. The reality is, however, they're human. They may have fantasized about other people at some point and you might have too. But can something so common spell trouble for your relationship? When it comes to fantasizing about other people, experts say there is a fine line between what's OK and what can be problematic.
"It is natural for people to develop interest and fantasize about people other than their partners," Rachel Perlstein, LCSW, relationship coach and co-founder of A Good First Date, tells Bustle. "When shared with a partner, this can even bring a couple closer together, especially if both are open with it."
However, it can become problematic if the fantasy becomes too consuming, distracting, or harmful to the relationship. "If someone is no longer present with their significant other in everyday life or it starts to disrupt intimacy between the couple, it's time to evaluate what continuing this behavior is costing this person," Perlstein says.
If your partner is fantasizing about someone else in a way that can be harmful to your relationship, it can manifest in a number of different ways. According to Perlstein, any sort of change in their behavior or your relationship dynamic is important to pay attention to. So here are some subtle clues that your partner may be fantasizing about someone else, according to experts.