7 Subtle Signs You've Had Hemorrhoids But Didn't Actually Realize It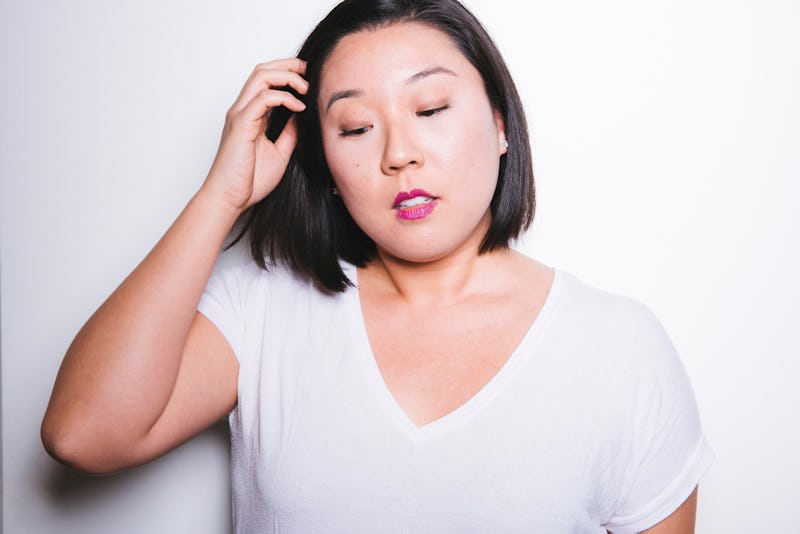 BDG Media, Inc.
Dealing with an issue in your bum area can feel awkward and embarrassing, and you may even be hesitant to speak with anyone about it. But problems in this area can signs of hemorrhoids, and you may even be exhibiting some subtle symptoms without even realizing it. Hemorrhoids, which are swollen veins in your anus and lower rectum, occurs in three out of four adults in their lifetime, so if you have any unexplained symptoms in your behind, there's a good chance they could be explained by this pesky condition.
"Irritation or inflammation of the hemorrhoids generally occurs with straining, a change in bowel habits (whether constipation or diarrhea), or spending too much time in a squatted position on the toilet," gastroenterologist Will Bulsiewicz, MD MSCI tells Bustle. "Whether you're bearing down to lift that barbell or because you're trying to push out a baby, any increase in abdominal pressure runs the risk of exacerbating these private piles. There are hemorrhoids inside the rectum and also external ones hiding below the surface of the anus."
Typically, when the external hemorrhoids flare up, they're generally very painful since the anal area is densely carpeted with nerves, says Dr. Bulsiewicz. "On the flip side, internal hemorrhoids may be causing symptoms from the inside without you even realizing that they're there and creating problems."
Since hemorrhoids are so common, it's possible they have plagued you at least once in your life. Here are seven subtle signs you've had hemorrhoids but didn't actually realize it, according to experts.