7 Surprising Reasons Your Partner May Be Acting Distant, According To Therapists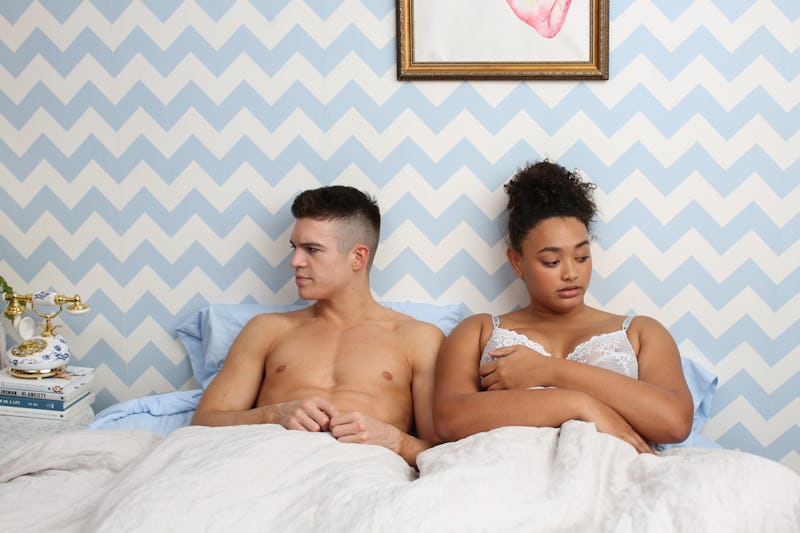 Ashley Batz/Bustle
When your partner suddenly starts acting distant, it's easy to go into a full-on panic mode. What does this mean? Are they losing interest? Are they seeing someone else? According to therapists, there are so many reasons behind why your partner acts distant. Some of which, may not be what you think.
As Jane Reardon, licensed therapist and founder of RxBreakup app, tells Bustle, distance in the relationship stems from one primary issue: the inability or courage to identify and express what's going on emotionally.
"I've seen people who claimed to be afraid of 'hurting' their partner so they act remote and weird, hoping the partner will end the relationship," Reardon says. "Or it could be much less consequential than that, (READ: NOT signaling the end of the relationship) and the distancing behavior arises from a problem weighing heavily on their mind, that they're either too ashamed, or flat out don't know how to bring up."
When your partner isn't saying anything, the tendency is to come up with all kinds of different scenarios to fill in the blank. But of course, that hardly ever helps. It's important to note that distance doesn't always mean cheating or an impending breakup. Talking to your partner can help you get to the bottom of it. But to ease your mind a bit, here are some surprising reasons behind why your partner may be acting distant, according to therapists.