7 Surprising Reasons You're Cramping When You Aren't On Your Period, According To Experts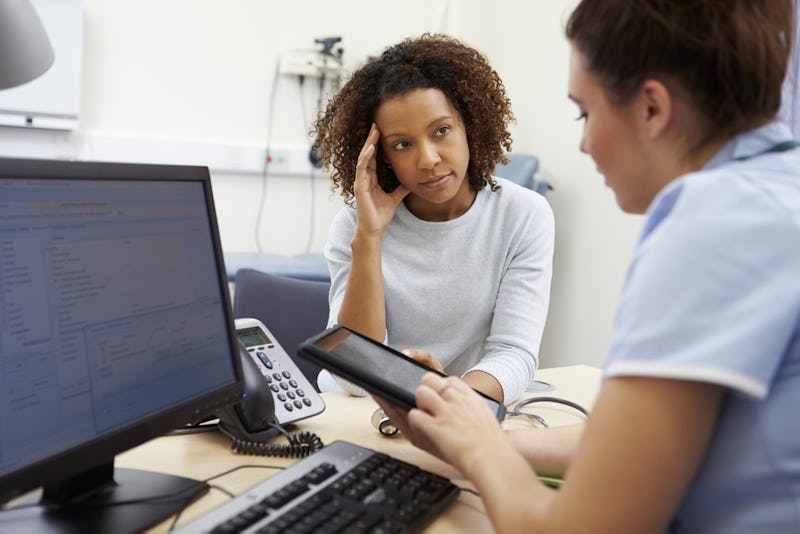 Monkey Business Images/Shutterstock
If you're someone who gets a period, about once a month, you probably start to feel some annoying pain as you start to menstruate. What you might not realize, though, is that cramps that aren't period-related are also a thing, so it's possible to have what feels like period pain any time of the month. This might seem terribly unfair, but the good news is that by paying attention to the signals that your body is telling you, you (and maybe your doctor) can figure out what health problem is to blame.
When it comes to cramping, it may be your body's way of telling you that several different things are going on that may not necessarily be period-related. For example, Mayo Clinic says that stomach issues like irritable bowel syndrome can contribute to cramping, among other symptoms like diarrhea, constipation, and bloating. If these problems become persistent for you, it's a good idea to talk to your doctor.
But you can also get period-related cramps when you aren't actually bleeding yet. "You can get cramps even before your period starts," Dr. Janette Nesheiwat, MD, a board-certified family and emergency medicine doctor, tells Bustle. "Cramps can occur during ovulation," she says. "This is a normal process."
Here are some reasons you might be cramping, according to experts.